When you use a Microsoft account on your multiple devices, Windows keep the same theme and settings across all devices for a consistent experience. Some of the settings include theme, passwords and language preferences.
When you enable sync settings, various system settings and preferences get uploaded to Microsoft account. When you sign in to another device with the same Microsoft account on which you have enabled sync, these settings and preferences all get transfer to that device. It is a good feature if you want your laptop and tablet to have the same settings and theme. It will save your time from repetitive work of manually configuring the settings across all devices.
However, if you are setting up an account on a new PC and do not want your old settings to sync across this new device or your if want to begin with a clean installation of your old computer, it is possible to stop syncing settings and preferences and remove them from your cloud.
Disable Sync Settings in Windows 10
To disable and remove Windows 10 account sync settings, press the start button, and then click on the gear icon to open Settings.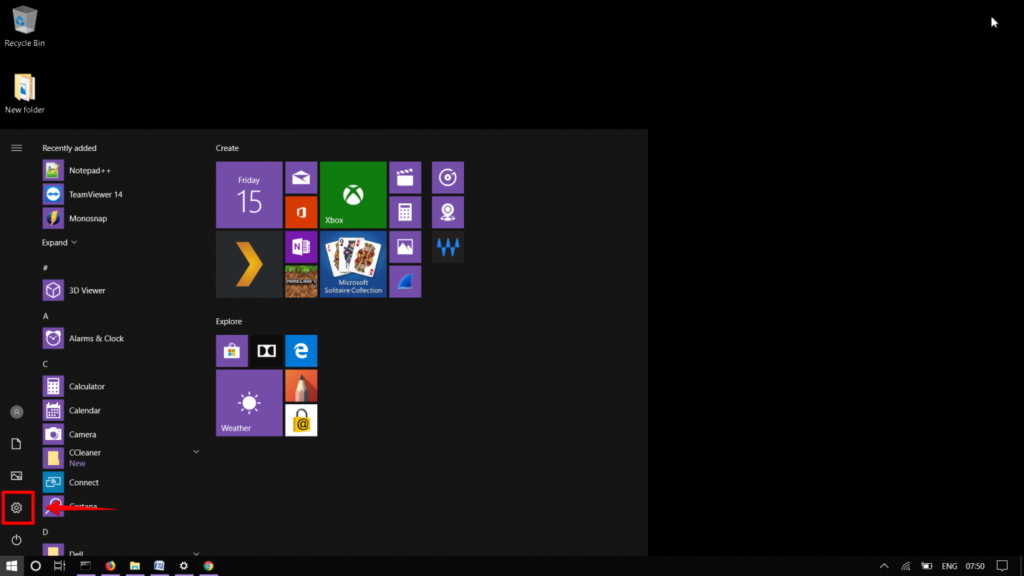 In the Settings windows, Go to Accounts.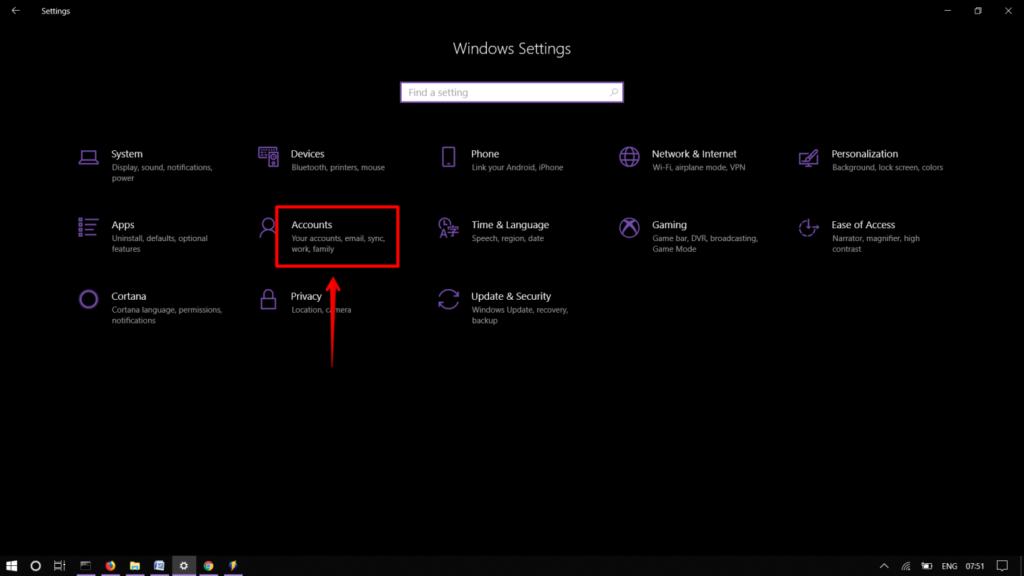 Then select Sync your settings from the left pane.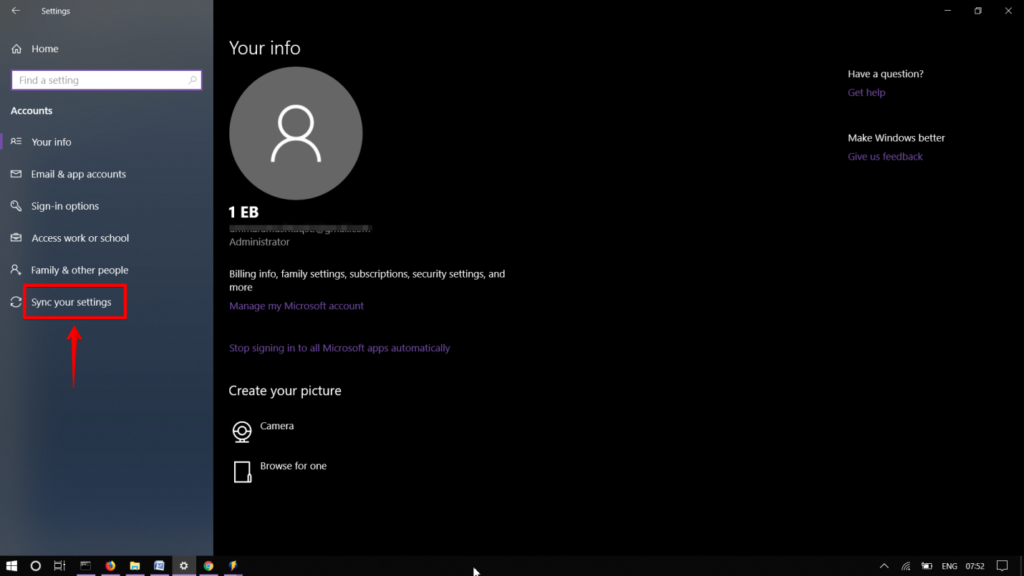 In Sync your settings window, turn off the toggle Sync Settings. It will stop your settings and preferences to sync on cloud.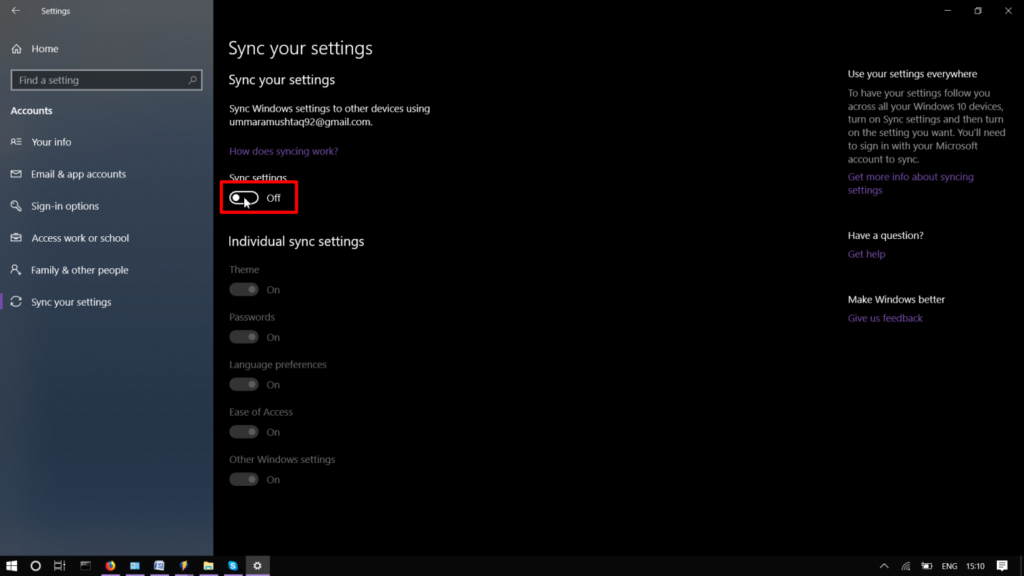 Remove Synced Settings
To remove all your synced settings stored in the OneDrive, navigate to this OneDrive link.
Sign in with your Microsoft account. Scroll down to the bottom of the page. And click Remove.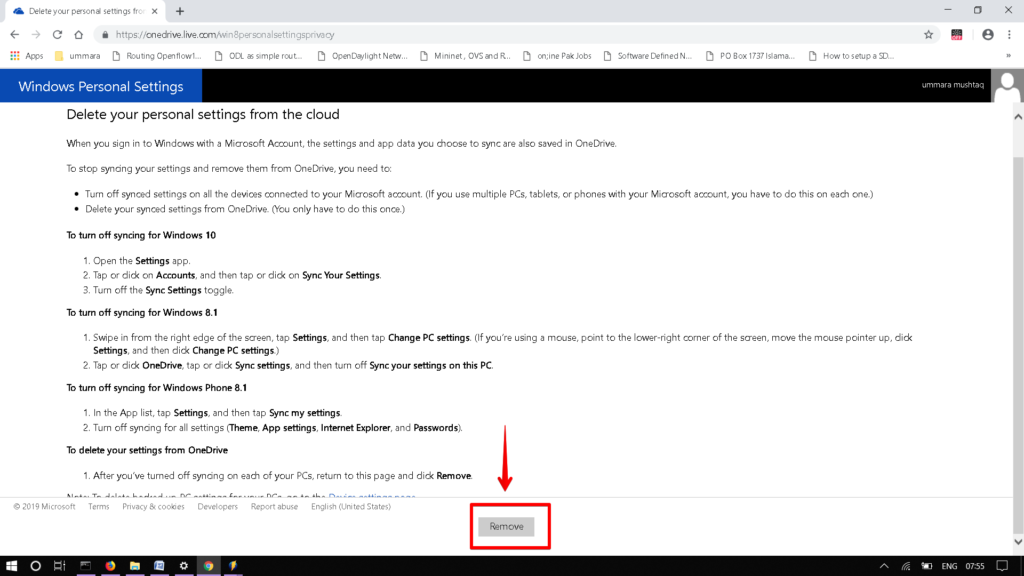 Once you have done this, all your previous settings will be deleted from the Microsoft account. You will now be able to start with new and fresh sync account settings.