OneDrive allows you to sync files to your local computer so that you can access them even when there is no internet connection. But the downside of this method is that it uses your hard drive space which you will definitely not prefer, because then what's the purpose of using cloud storage.
If you want to easily access and browse OneDrive files without having to sync each and every file on your local system you can do it by mapping OneDrive as a network drive. You can access them easily within just a few clicks as they are on your local system. It is particularly useful for people who don't prefer to sync their office-related files on their local PC.
Map OneDrive as a Network Drive
To get started with mapping OneDrive as a network drive, you will need a CID number that is unique to every OneDrive account. For that go to OneDrive web app. Sign in to your account. Now take a look at URL, you will see a CID number here, copy the number after " cid= " as shown in the below image.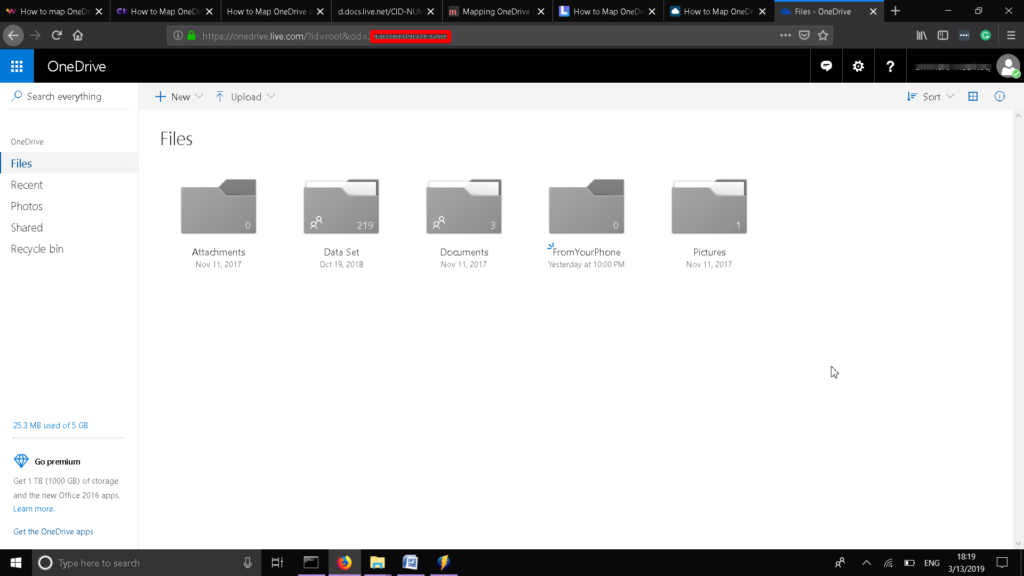 Now open the File Explorer, click on This PC. Then select Map network drive from the Computer tab.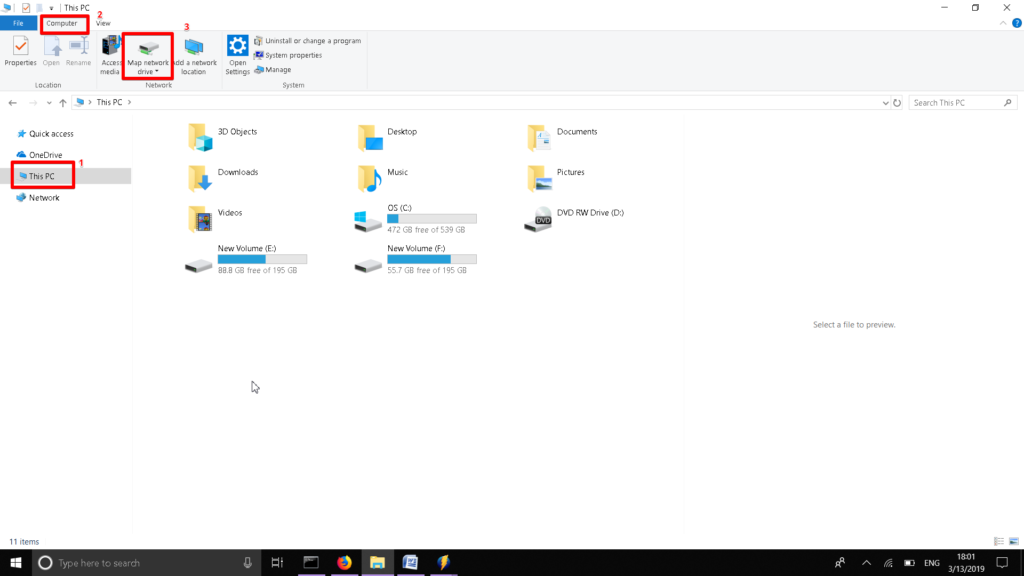 In the Map Network Drive window, add this URL: https://d.docs.live.net/CID-No . Replace the CID-No. from the number, you copied above from the OneDrive web application.
You can choose the drive letter from the Drive drop-down menu, then Click Finish.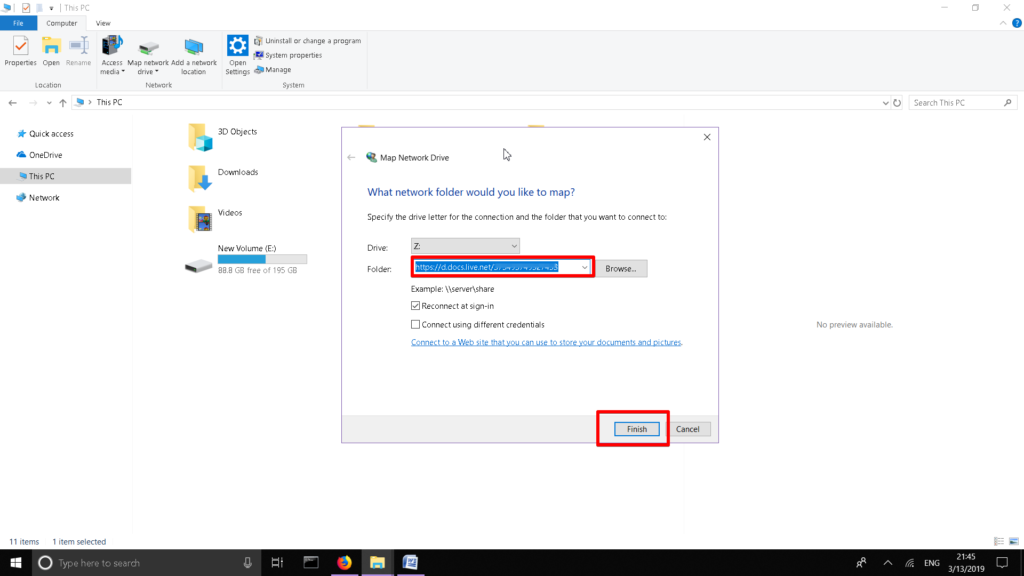 Now you can see your OneDrive folder mapped as a network drive.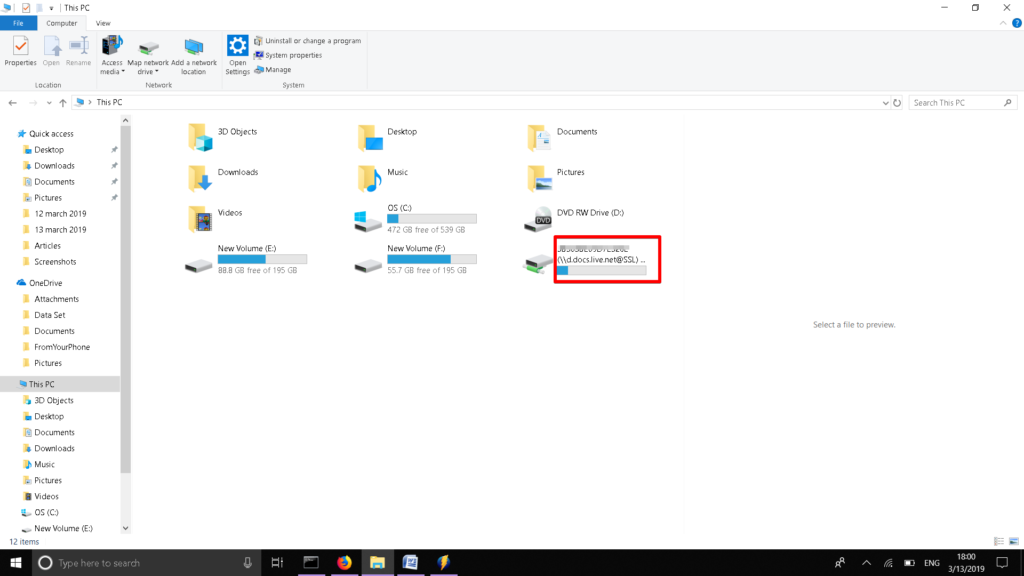 After completing these steps, you are ready to access files in OneDrive folder. However, it is important to keep in mind that you will need to download them and they won't be available if you don't have an internet connection.