FAQforge provides answers for frequently asked questions for the Linux-, MAC and Windows operating systems.
Tuesday, February 4, 2014 - posted by admin
If your mail server stops working (neither incoming nor outgoing email works) and you find the following error message in the mail.log file:
fatal: open database /var/lib/postfix/smtpd_scache.db: File exists

then the smtpd_scache.db might got corrupted. Postfix will recreate this file, if it does not exist. So it can be removed to solve the issue:
/etc/init.d/postfix stop
rm -f /var/lib/postfix/smtpd_scache.db
/etc/init.d/postfix start
Thanks to Alexander Fox for sending me this FAQ.
Monday, October 7, 2013 - posted by CSch
To enable virtualization on a machine with a Z77X-UDH3 motherboard run the BIOS by hitting Del while booting the computer.
Once inside click on the BIOS Features tab and look for the Intel Virtualization Technology entry. If it's set on Disabled, set it on Enabled. Afterwards save the changes made to your settings and quit the BIOS using the last tab from the main tab-line.
Thursday, October 3, 2013 - posted by CSch
In some cases when you try to get a virtual machine running with Virtualbox or similar virtualization software you will get an error stating that 'VT-X is not available'. This relates to BIOS settings which, depending on your processor, determine whether your computer is able to virtualize stuff. These settings are not set automatically however, so it's worth a look into your BIOS whether you can actually change the setting and if your processor allows it.
The keyword to look for in the settings is 'Virtualization', it's probably placed in some advanced tab if there are some of those in your BIOS.
To see how it's done with a Z77X-UDH3 motherboard by Gigabyte see this post: Gigabyte Z77X-UDH3
Sunday, September 22, 2013 - posted by CSch
While SkyDrive needed complex folder mapping to be accessed from your computer's file system in the past it is now possible to download a desktop app from the Microsoft website: http://windows.microsoft.com/en-us/skydrive/download
Scroll down and click the Download the desktop app button to start downlowding. Install it afterwards by double-clicking the executable: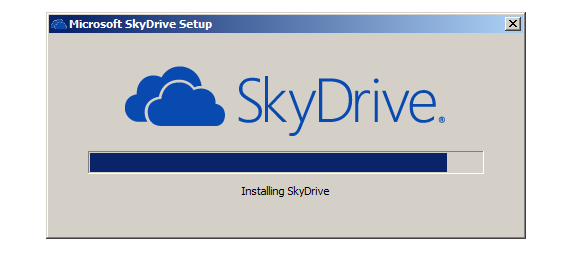 After the installation your SkyDrive folder will be placed in your User's folder by default: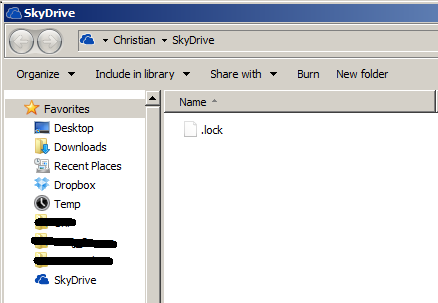 Monday, September 2, 2013 - posted by admin
Dovecot is watching the whole server filesystem for modifications and removed or added sub filesystems. If you get errors similar to this one on your server:
Aug 30 09:10:23 server1 dovecot: master: Warning: /var/www/clients/client1/web1/log is no longer mounted. If this is intentional, remove it with doveadm mount
 (the directory path may vary), then you can fix it by excluding the path from being watched by dovecot. In my case, dovecot shall not watch my website directories as they do not contain any mailboxes
Run the following command on the shell as root user:
doveadm mount add '/var/www/*' ignore
To exclude all files and folders in /var/www from deovecot monitoring.
Friday, August 23, 2013 - posted by CSch
The Opera browser uses mouse gestures that allow the user to navigate through tabs and tab histories with the help of mouse-clicks and -movements. This can be a hindrance however if you are used to control the browser with its own graphical interface and often just play around with your mouse out of boredom.
To disable these gestures you simply need to open an Opera window and go to Settings > Preferences > Advanced > Shortcuts and uncheck the Enable mouse gestures checkbox.
Monday, August 19, 2013 - posted by CSch
Windows 7 has hidden away some features and options pretty neatly but nonetheless they still exist. Such as the option to change the system fonts. To get there try searching for Change window colors and metrics in the Start menu (metrics is also sufficient).
Hit enter if you have found it and you will be guided right to the fonts window where you can change the font and size of all the Windows fonts. And since we all love Comic Sans, why not use that on every option?
Friday, August 16, 2013 - posted by CSch
To create a playlist in WMP that only plays recently added is pretty simple if you know how. Open WMP to get started and in the same bar that you find the Search panel in click on Create Playlist > Create auto playlist. A window will open where you can enter the name of the auto-playlist as well as the conditions that must be given move music into the list: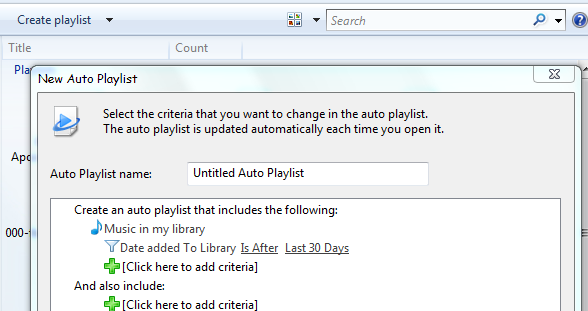 Click on the topmost green plus-icon to add a condition and select Date Added - the player will automatically build it and set it to include everything that's been added to the media library in the last 30 days. You can edit that or leave it like this and by pressing okay create the playlist!
Thursday, August 15, 2013 - posted by CSch
By default Windows computers participate in file-sharing of local networks - it recognizes other devices in that network such as other computers and printers and shares all data in the folders set to do so.
If you want to turn this feature off at all or partly you can do so through the Control Panel. Open it from the Start menu and head to Control Panel > Network and Internet > Network and Sharing Center > Change advanced sharing settings.
Here you find two drop-down-menus where you can decide over public- as well as home-network specifics: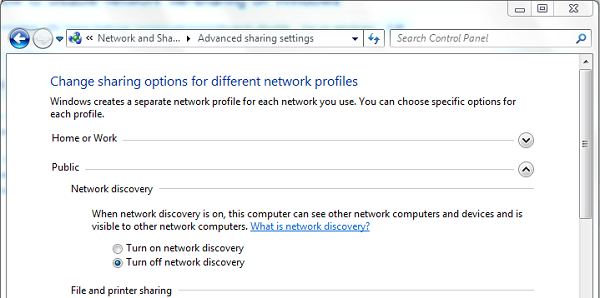 Save changes afterwards!
Tuesday, August 13, 2013 - posted by CSch
Windows hides certain files and folders by default to prevent the unexperienced users from messing with them.  In some situations however it is necessary to view them, e.g. to backup some data from the hidden App Data folder.
So to make hidden files visible, open the Control Center and head to Appearance and Personalization > Folder Options. Open the View tab and under Advanced Settings check the Show hidden files, folders and drives checkbox. Confirm with Apply or OK and every hidden file and folder will be visible as transparent item in the explorer from now on.