Search results
Tuesday, November 1, 2011 posted by CSch
Before you make any changes in your Windows Registry where you're not completely sure of what you are doing, it might be a good idea to make a backup of your current registry settings. You can either do that by creating a System Restore Point or do a backup of only the registry itself. To do the latter, enter it by typing regedit into a Run... prompt. Right-click on Computer on the left frame (the root directory of the keys) and select Export: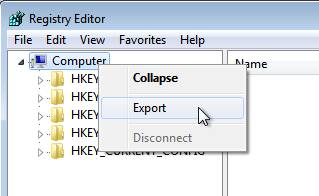 Choose a directory where to save the backup and hit Save. The file that is created that way is a *.reg file and can be merged (in this case it replaces the whole registry) on double-click.
This way you create a backup of the whole registry. It is a good idea to have a full working registry backed up, but you can also back-up smaller parts by exporting sub-keys of Computer.
Saturday, December 22, 2012 posted by CSch
By default Windows 8's new start screen allows that many tile rows that fit onto your screen on a certain resolution - however, you can change that value by using the Windows registry.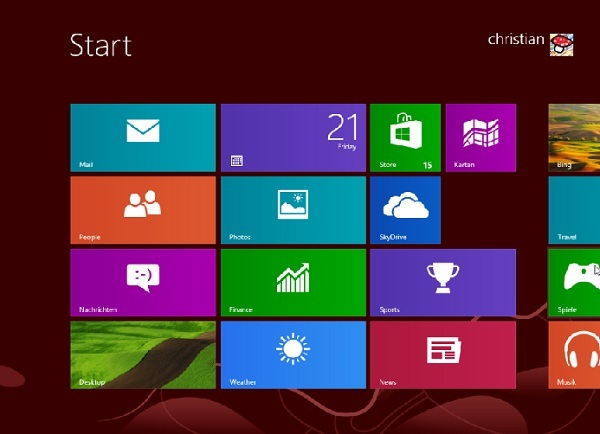 To get to the registry, point your cursor to the bottom left corner of the screen and right-click it once - a feature-rich menu should appear. Select Run here. In the opened Run-prompt, enter regedit and press Enter to get access.
Warning! Meddling with the registry without knowing what exactly you are doing can cause damage to your machine. To be safe, back up your registry as described here.
Within the registry, use the left navigation panel to get to the HKEY_CURRENT_USER\Software\Microsoft\Windows\CurrentVersion\ImmersiveShell\Grid key. Select it and look on the right pane afterwards - if there is no value called Layout_MaximumRowCount, create one by right-clicking some free space on the right pane and selecting New > DWORD (32-bit) Value. Name it as shown above and give it the value you want to reduce the number of rows to (the value defines the maximum tile row - you can force it down to a number, but cannot force the screen to use one higher than it would use normally).
Afterwards quit the registry and log out or restart your machine. The metro start screen should now reduce the number of tile rows to the number you entered: