Windows OS allows creating separate profiles for each user and in each profile, it keeps individual preferences and settings such as desktop, browser history, documents folder for users.
For every user profile, NTUSER.dat file is created by Windows that contain the user's personalized settings. It contains all the data that is related to a user's activity. Its size also depends on the user's activity.
NTUSER.dat comprise of registry settings unique for every user. The registry keeps track of user activities, save their settings and maintains the multi-profile structure. Registry of each user is stored in his own directory in a separate file called NTUSER.dat.
How NTUSER.dat file works
When you make any change to your Windows operating system either changing the system settings, desktop theme or install a program, each information is stored in the registry. In addition, whenever you sign out from your user account, it saves the information in the nyuser.dat file. The next time you sign in, it loads the NTUSER.dat information in the memory. That loads all preferences to the registry again. If you delete the NTUSER.dat file, all changes, and settings will return to default.
Basically, NTUSER.dat file is a log file that comprise the user's, setting, configuration, and preference. When the operating system loads a user account, it refers to that user's NTUSER.dat file in order to exhibit his customized settings. When a user modifies his settings, Windows make a log and keep the previous settings in that for the purpose of backup and also saves the fresh settings.
You can find the NTUSER.dat file in any user profile. Browse to C:\Users\username to open the user's directory. Here you can see the NTUSER.dat file.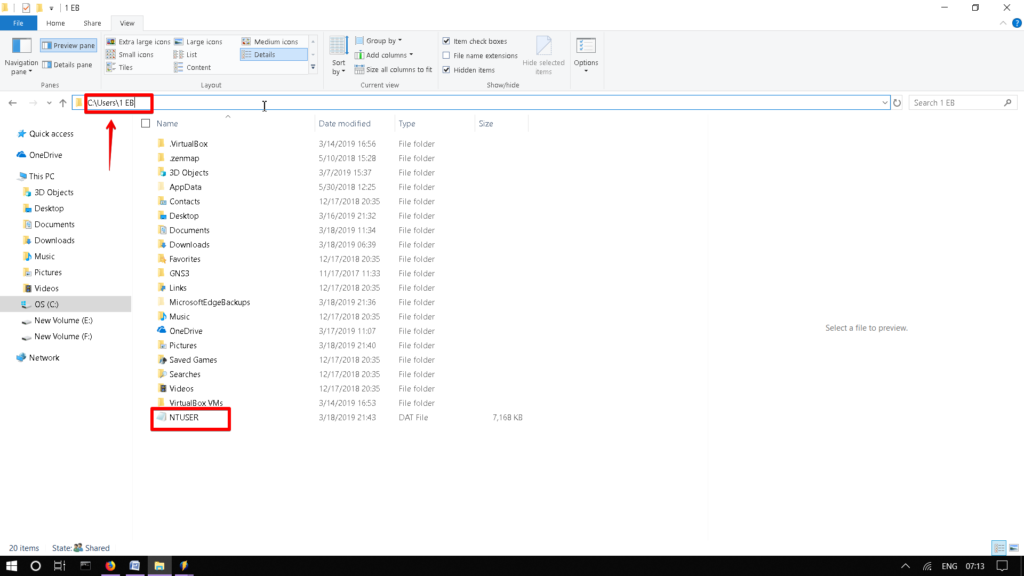 Alternatively, you can just type %userprofile% to open the current user's directory.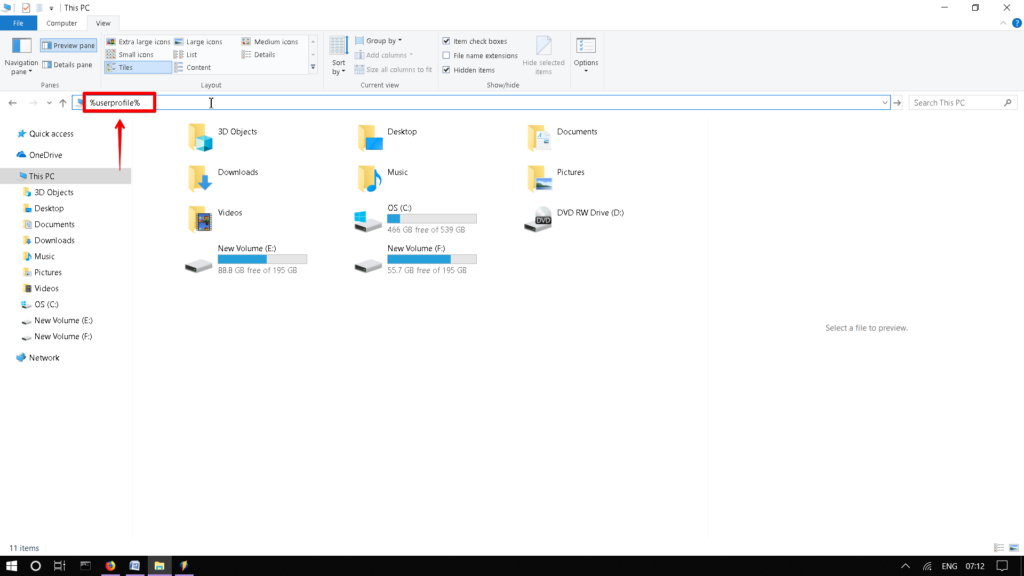 Here you will see the NTUSER.dat file.
In each user's profile, NTUSER.dat file is generally hidden, but you can view it by unhiding it. Type %userprofiles% to open the current user directory, then from the ribbon, go to View tab. In the show/hide section, check the box Hidden items.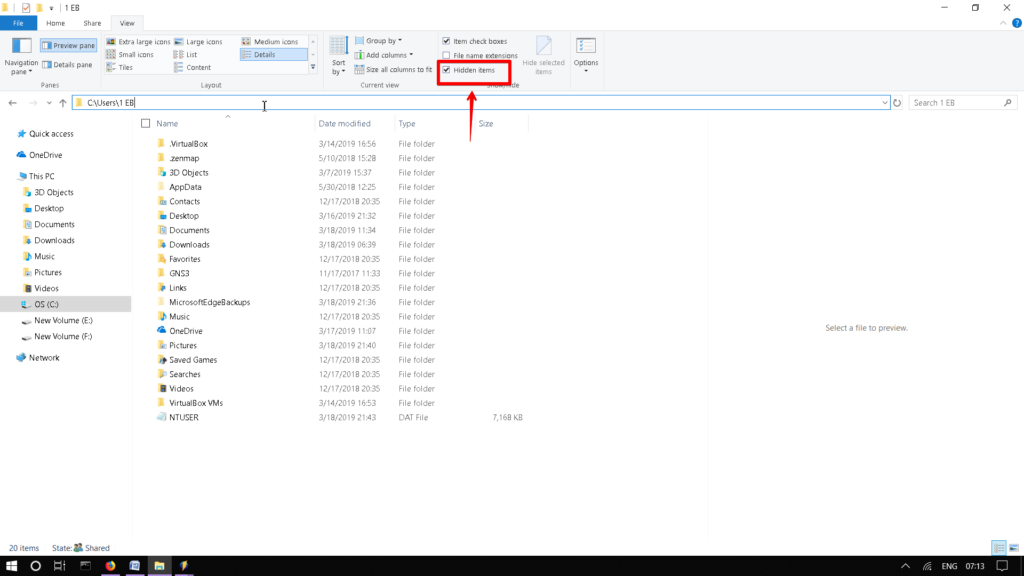 It is an important file in the Windows OS. By removing the NTUSER.dat from a user profile, all the settings for that account will remove and in turn, the user account will get corrupted and might stop working.