Focuses inbox splits the inbox into two separate tabs. It keeps the most important emails in the focused inbox while the rest of emails in the Other tabs. It helps to focus on more important emails that matter the most. It actually prioritizes what is important to you.
Focuses inbox is available for Outlook, Exchange, and Microsoft accounts. It is not available for accounts other than Microsoft accounts like Gmail, Yahoo, etc.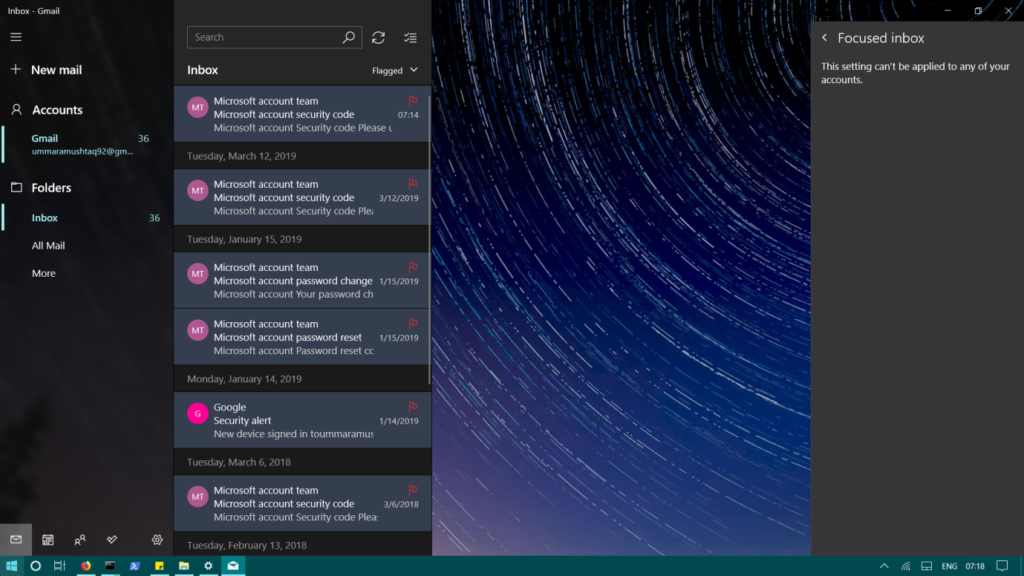 Launch the Mail application in Windows10. Then click on gear icon, that will pop-up Settings pane.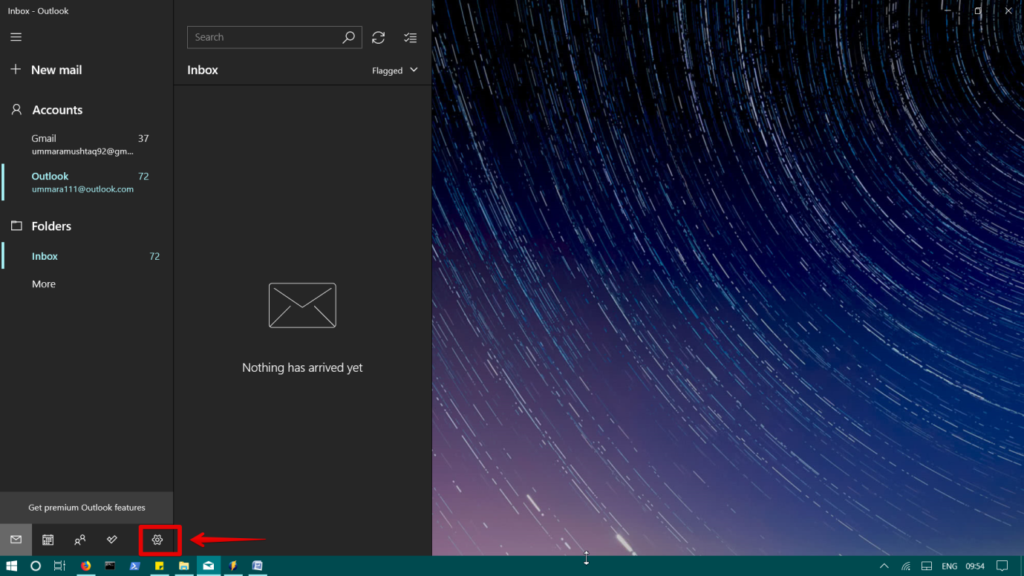 Enable Focused inbox
To enable Focused inbox feature, click on Focused inbox in the Settings pane.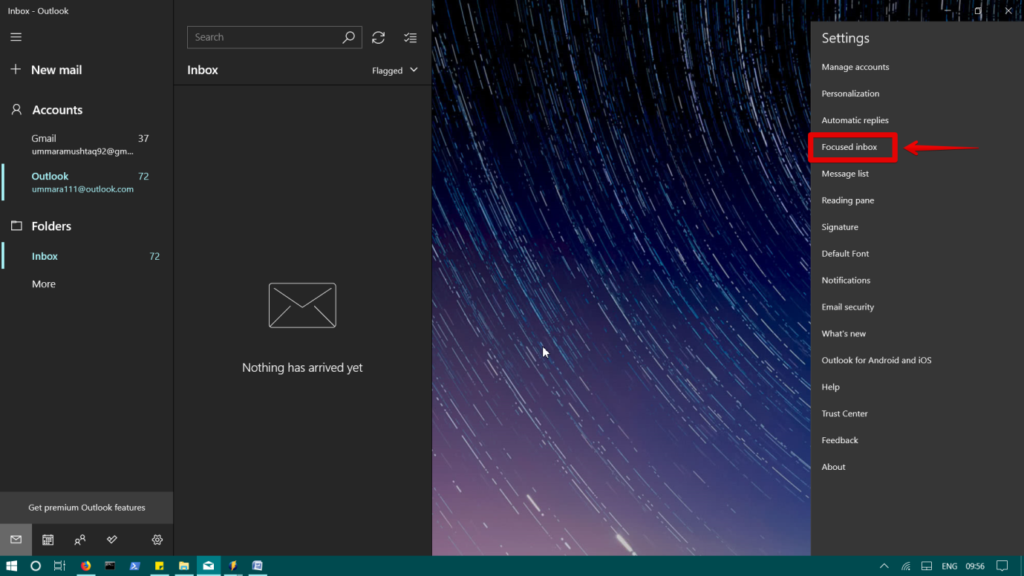 Then select the account from the drop down menu and toggle switch "Sort Messages into Focused" to the On position to enable the Focused inbox feature.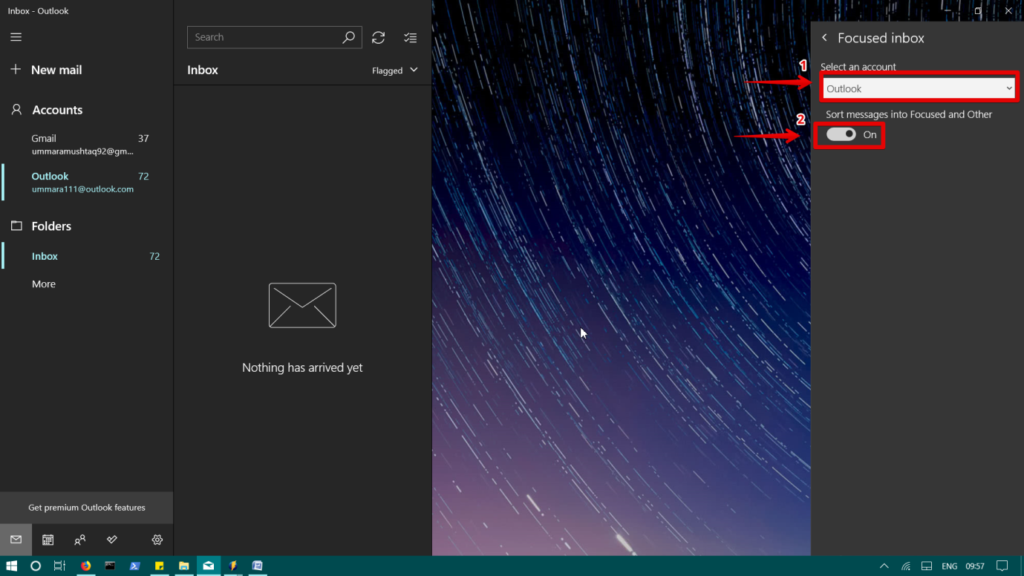 After completing the above steps, inbox will be splitted in two tabs. The most important emails will be sorted to Focused tab and the less important emails will be sorted to Other tab like shown in the image below.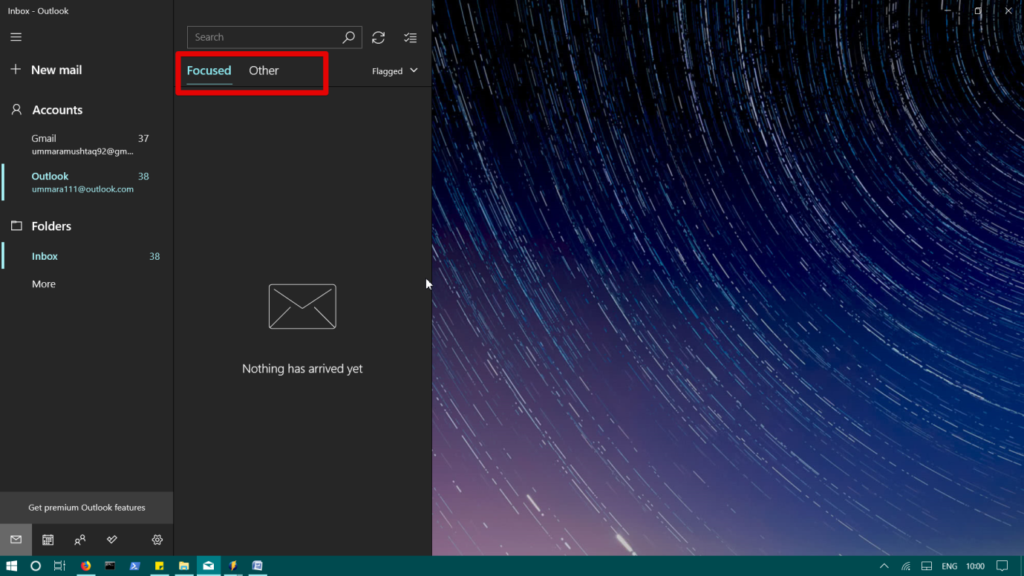 Disable focused inbox
In case, you no more need the focused inbox feature, you can disable it.
From the Settings pane, click the focused inbox. Select the account then turn toggle switch Sort Messages into Focused to Off.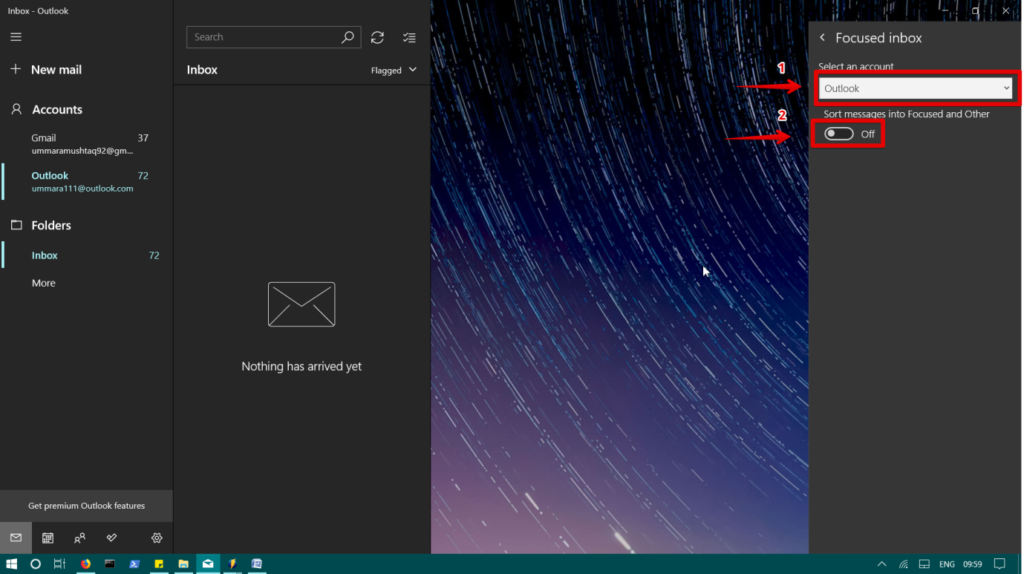 After completing the above steps, you will notice the normal inbox in your Windows10 Mail application as shown in the image below.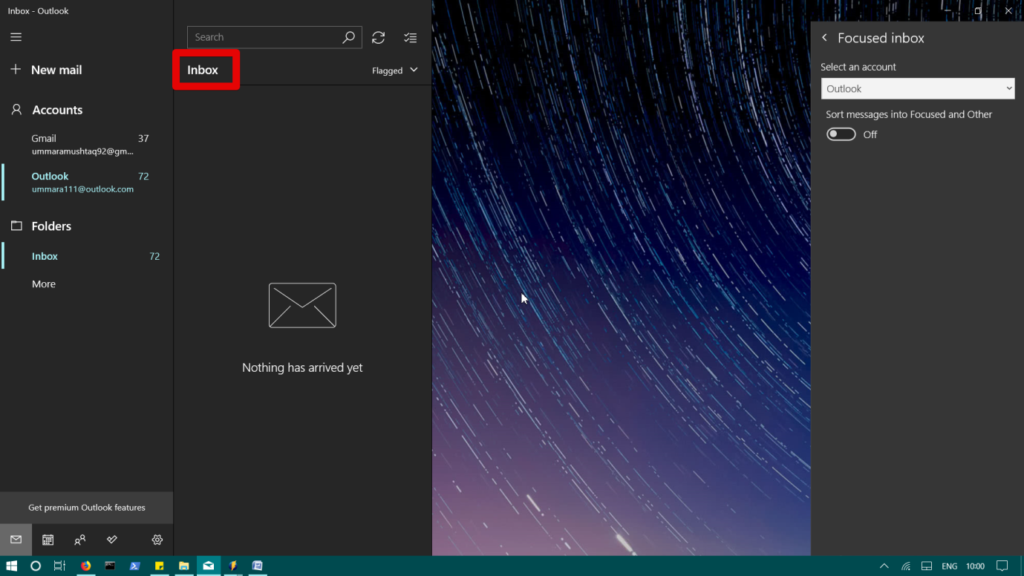 That's it. By following the method described above, you can enable or disable the Focused inbox feature in your Windows 10 Mail application.