Although some consumers choose the touch of a strong mechanical keyboard, some choose a smooth and easy look. Apple is the king of modern architecture in the technology world. This presents, however, an issue for users who favour Windows 10 or who work for only Windows. The cool news is you can use the Apple devices for use on your computer even when you use Windows 10. In fact, its Wireless keyboard is among the most common Apple devices that can be configured for Windows. In this article, we will guide you the whole process to use Apple Keyboard and Mouse in Windows 10.
Using an Apple Keyboard and Mouse in Windows 10
To use the Apple keyboard and mouse in Windows 10, follow this procedure step by step:
Click the Search button. Type Settings in the search bar and select Settings option as the following image is showing: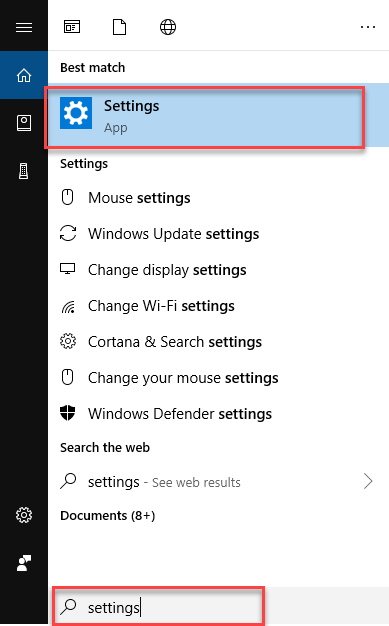 As you will select the Settings option, Windows Settings screen will open as follows:

Select the Devices option from the Windows Settings, as the above image is highlighted. Once you will select the Devices option, select the Bluetooth option from the left side of the screen. After selecting the Bluetooth option, turn on the toggle button named Bluetooth. The following image is highlighting all the settings mentioned above.

As soon as you will turn on the Bluetooth toggle button, your computer will be searching for the nearby devices. Once the keyboard and mouse are found, they will be appearing on your screen as follows: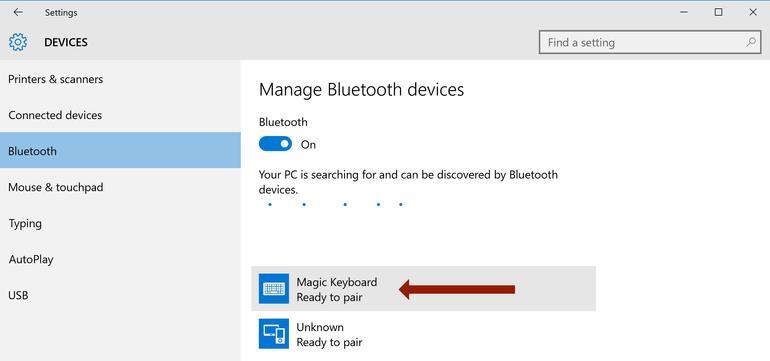 Click on the appeared device, suppose in this case Magic Keyboard. It will be paired and connected to your Windows 10. Now Apple keyboard is ready to use on Windows 10. Similarly, you can connect the Apple mouse and use it with Windows 10.
If you want to disconnect the Apple keyboard and mouse, click on the device and click Remove Device button.
Conclusion
By following the above-mentioned procedure, you will be able to use Apple keyboard and mouse in Windows 10. One thing is important to use Apple keyboard and mouse in Windows 10, your keyboard and mouse should be charged properly.