If you are going to be out of the office for a longer time, you may configure Mail in Windows 10 to react to any emails you get immediately, notifying people that you will not be reading or responding to emails during that time. Automatic mail replies are now available exclusively for Outlook, Live, Hotmail, and Office 365 accounts. In this post, we will walk you through the whole process of configuring a Windows 10 Mail 'Out of Office' response.
Out of Office Response in Windows Mail
To configure Windows 10 Mail's 'Out of Office' response, follow these steps:
Select the Search option. Enter Mail in the search field and select the option shown in the image: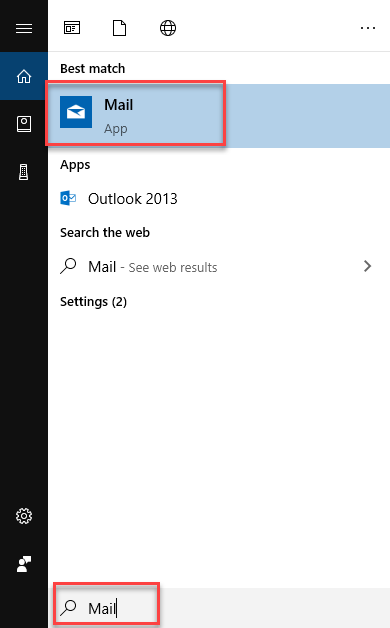 As you will select the Mail option, the following screen will appear: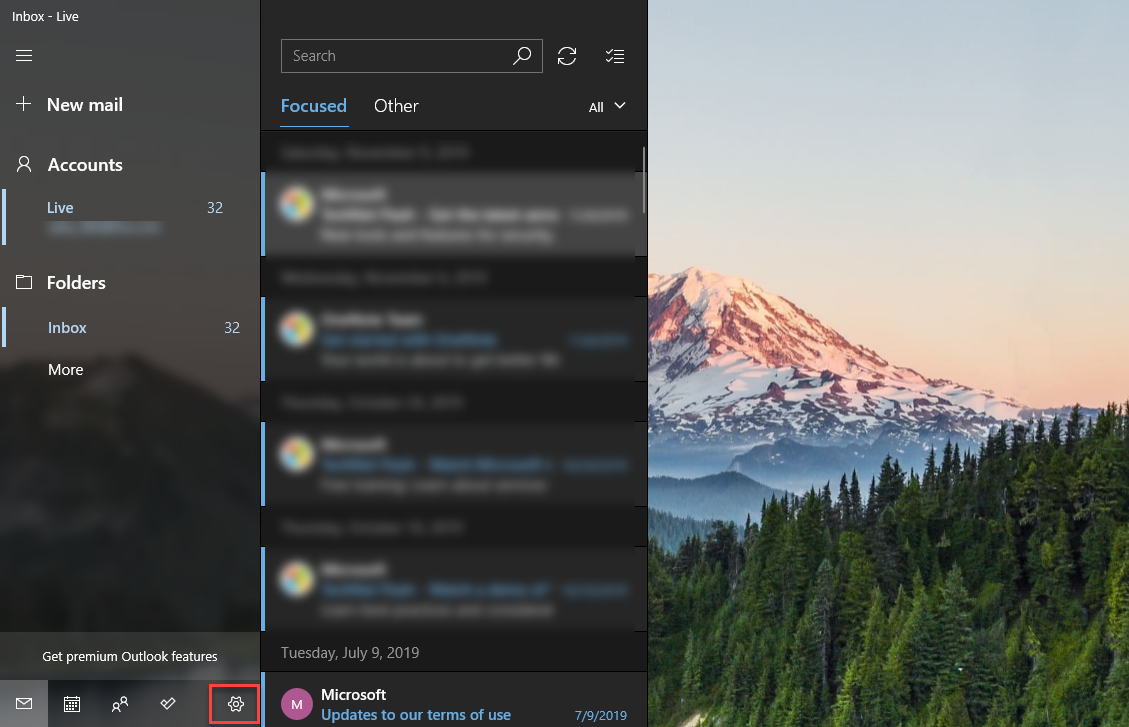 Select the Settings button from the bottom left of the screen, as seen in the preceding figure. The following menu will display on the right side of the screen as soon as you click the Settings button: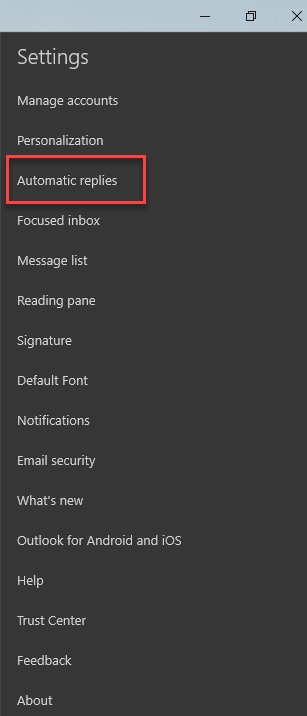 As seen in the figure above, select Automatic responses from the option that appears. When you pick Automatic responses, the following option will display on the right side of the screen: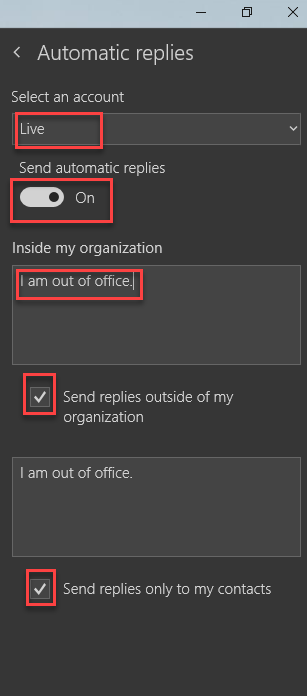 Select the account for which you wish to send automated answers by selecting the Select an account drop-down menu. Then enable the Send automatic responses toggle option. In the Inside my organization text section, type the message you wish to send in response to an email. Select the Send replies outside of my organization checkbox. Then choose the Send answers exclusively to my contacts option.
Any email will now receive an automated response.