Almost, all of us has used Skype and it has become the most essential part of our work life. When it comes to Windows 10 Skype app, on the whole, its an amazing app with a lot of features, but there is one thing that keeps us annoying that it remains active in the background even when not in use.
As soon as you log in to your computer, you will notice that Skype has also started and keep running in the background while making you available online while also eating the system resources for no particular reason and making the system slow.
Some users try to just close the window. It can exit you from the screen whereas some users just get a sign out from Skype. But both options do not stop Skype from running in the background. There is a solution to stop the Skype app from running in the background; that is from the taskbar or system tray, but some users experience this issue that when they right-click the Skype icon from the taskbar or from the system tray, it shows several options but no option to quit Skype.
There are some other useful options which I will show you In this article to stop Skype from running in the background.
Through Windows 10 Settings App
You can stop Skype from running in the background by using the Windows 10 Settings app. From the start menu, click on the gear icon to open the Settings window.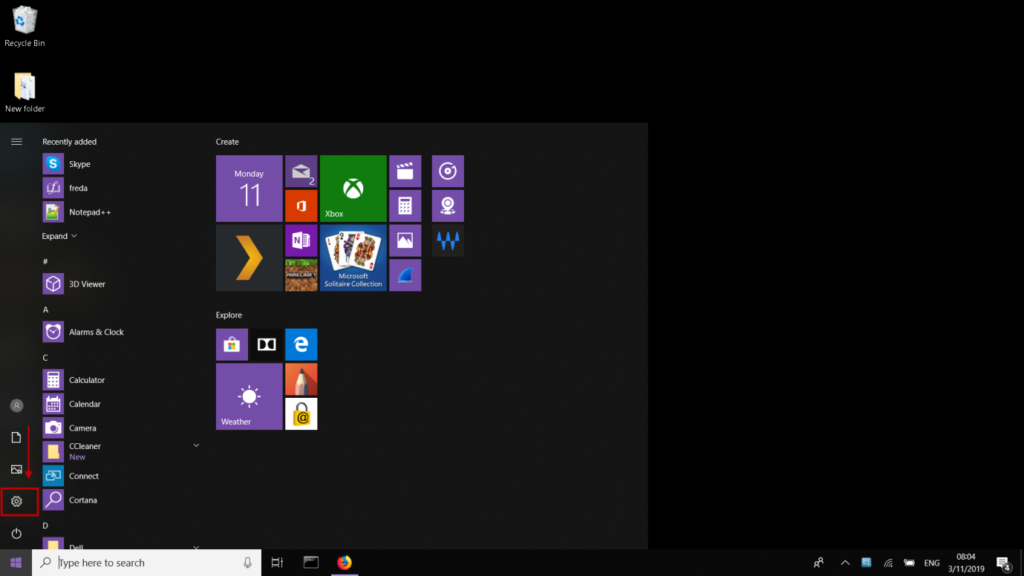 From there, click on Privacy.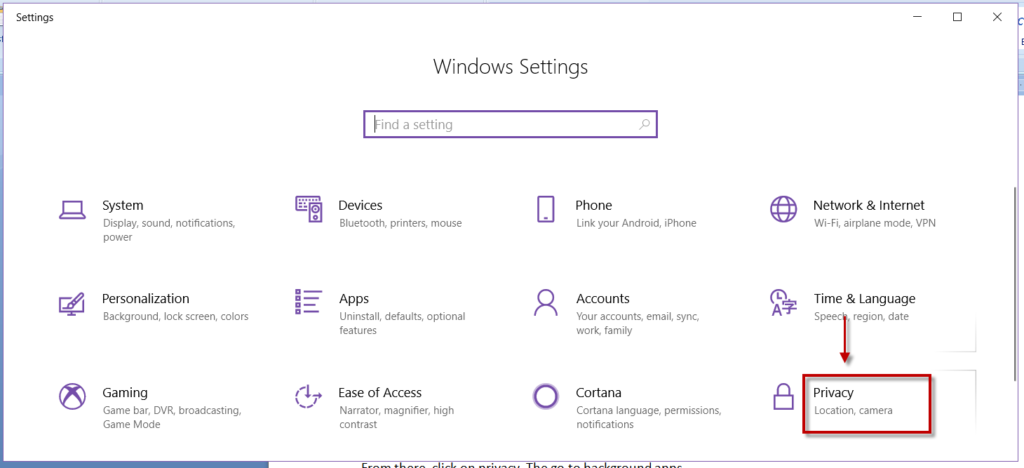 Then go to Background apps.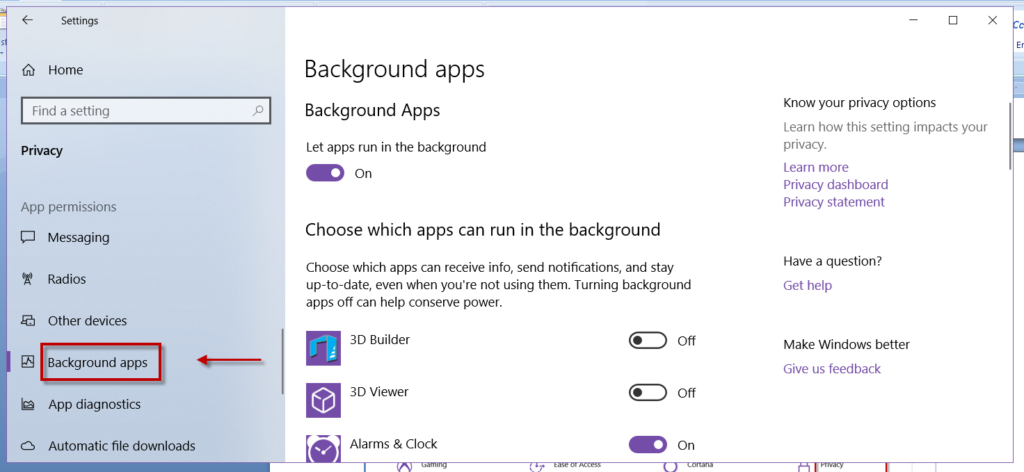 Here there are a number of toggles to choose which app can run in the background, even when you are not using them.
Scroll down the page, and find the Skype app and set the toggle to off.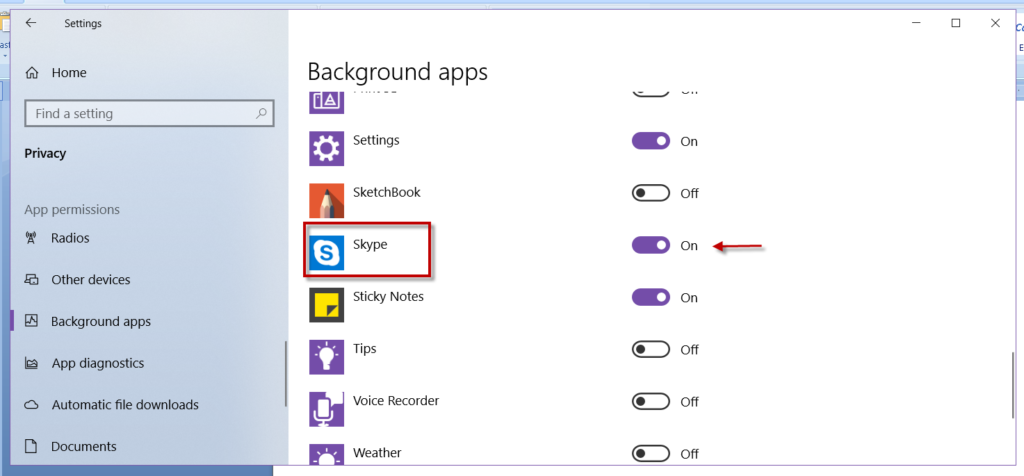 Through Task manager
Launch the Task Manager by right-clicking the taskbar. Then find the Skype app. Right-click it and select End Task.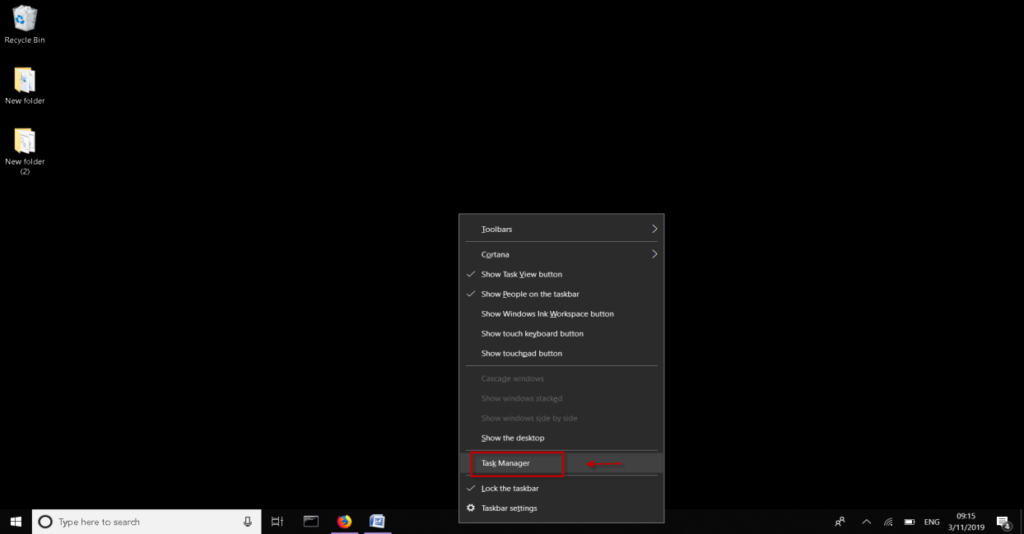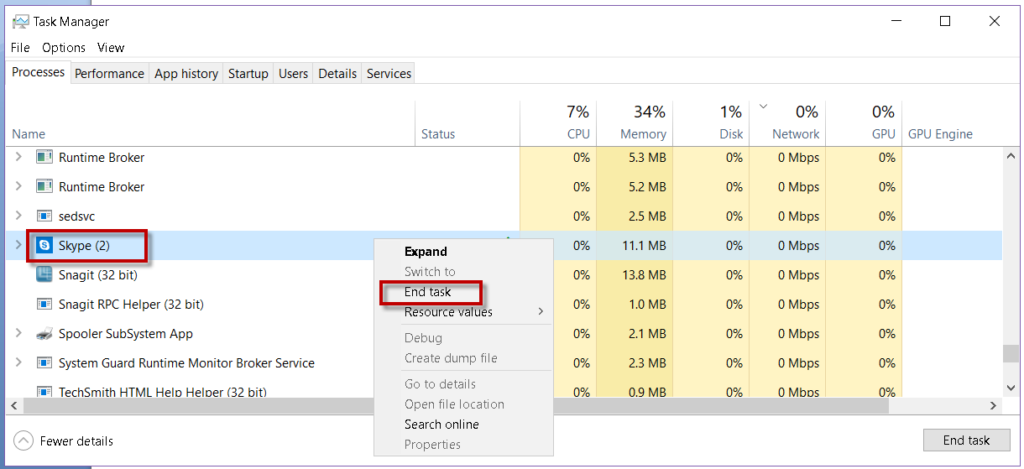 That's how you can prevent Skype to run in the background.
Keep in mind that after you quit Skype, you will be no longer be online and receive notifications unless you open the Skype app again.