PDF stands for Portable Document Format and it is the most popularly used file saving format. Normally, the files that are created in Microsoft Word, Excel, or PowerPoint are converted into PDF once they are completely written. This conversion to the PDF offers the following benefits:
It enables the documents to be printed easily with accurate formatting.
Since the files in PDF are hard to edit and modify, hence the private and confidential documents are mostly saved as PDF.
Reading eBooks, using PDF is very convenient.
In this article, we will explain to you the method through which you can create a PDF file using Windows 10.
Creating a PDF File in Windows 10
In order to create a PDF file in Windows 10, you need to perform the following steps:
Double-click on the Microsoft Word document, which you want to convert to the PDF. This will launch the Word document as shown in the following image: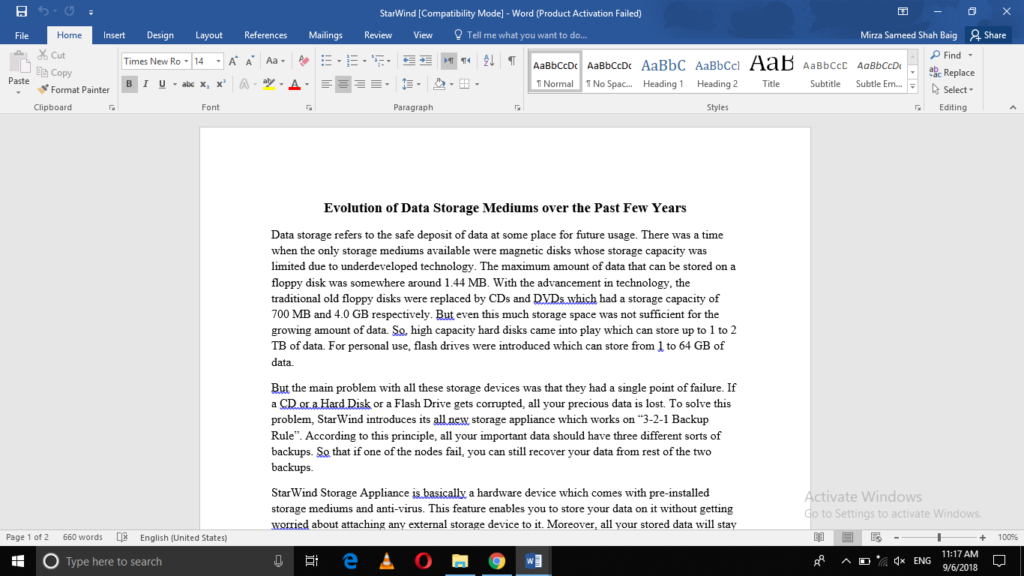 Click on the File tab to launch the following window: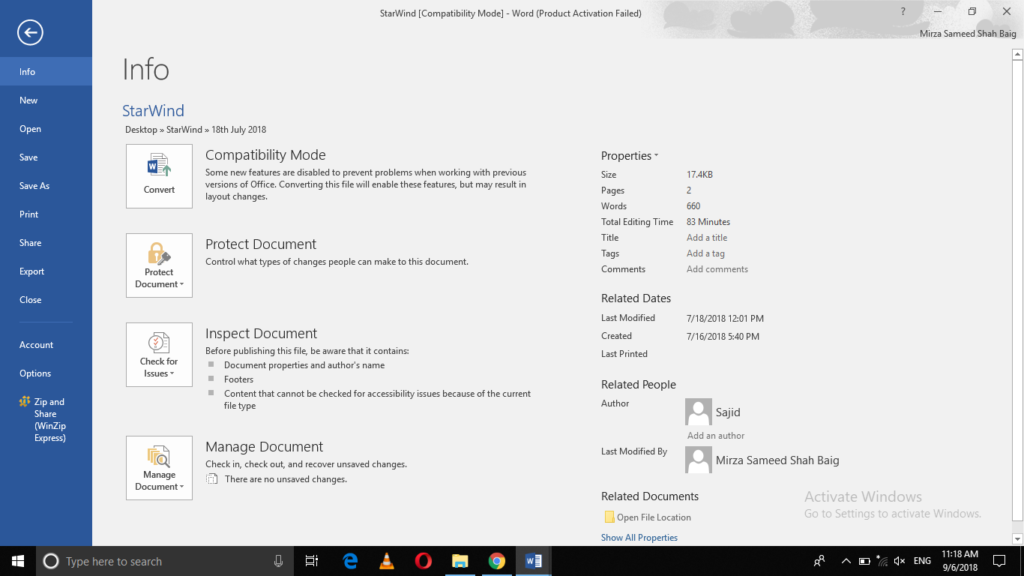 Now click on Save As and choose a folder to save your file.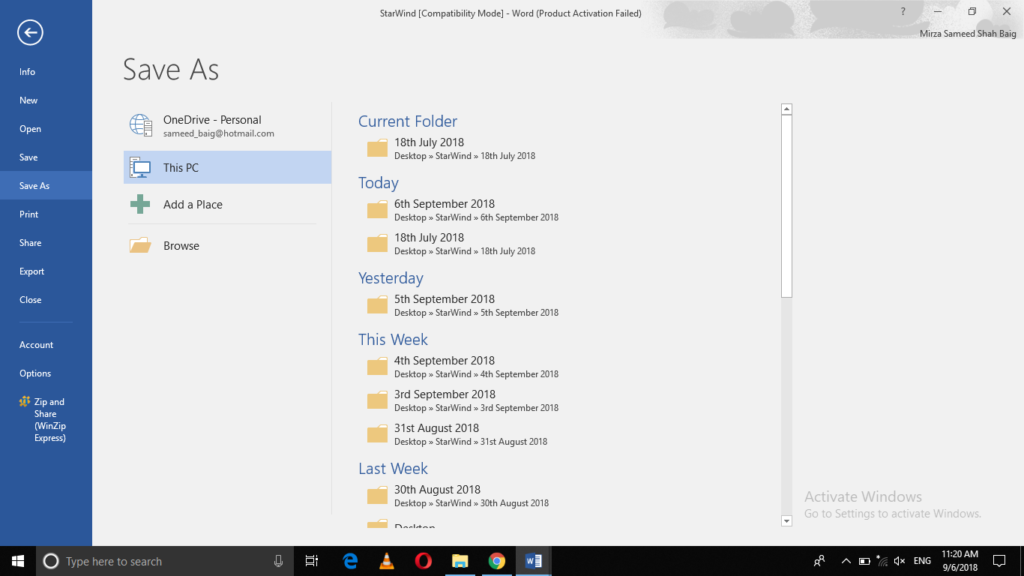 As soon as you will click on a folder to save your document, the following window will pop up: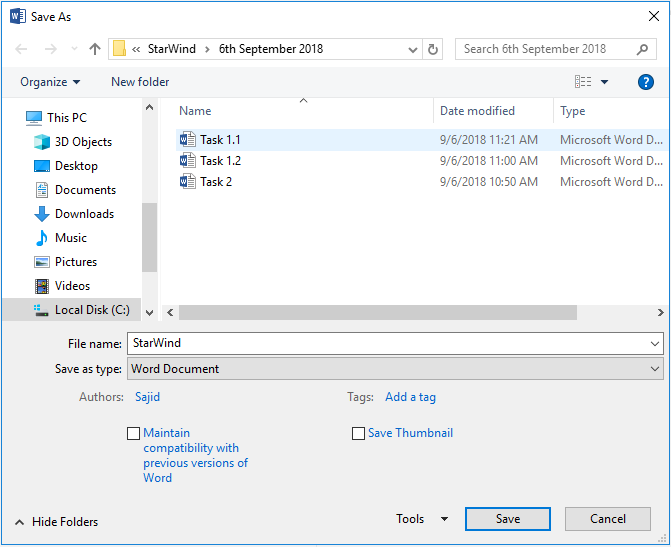 Now click on the dropdown list corresponding to the "Save as type" field as shown in the image below: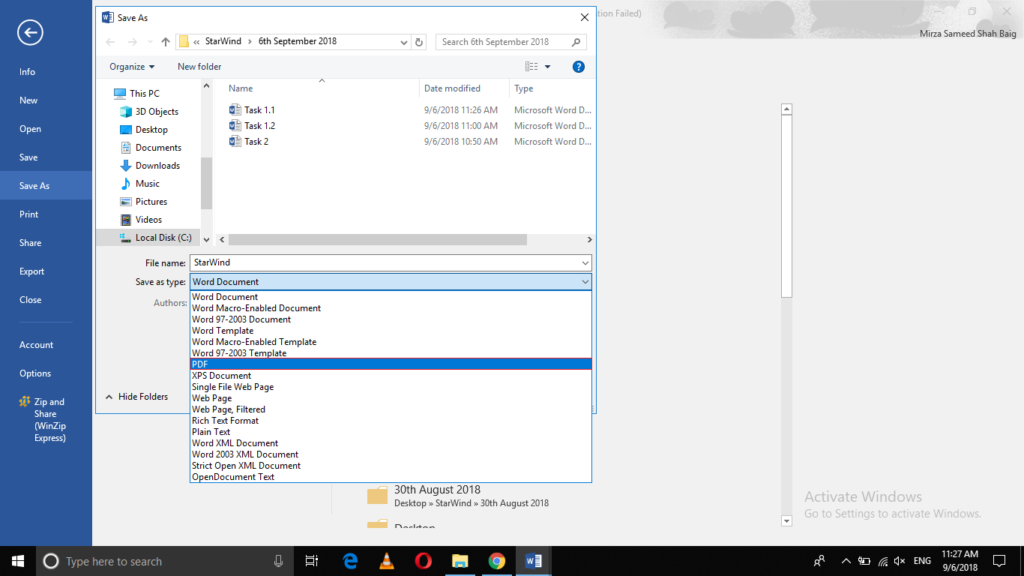 Select PDF from the dropdown list and then click Save as shown in the following image: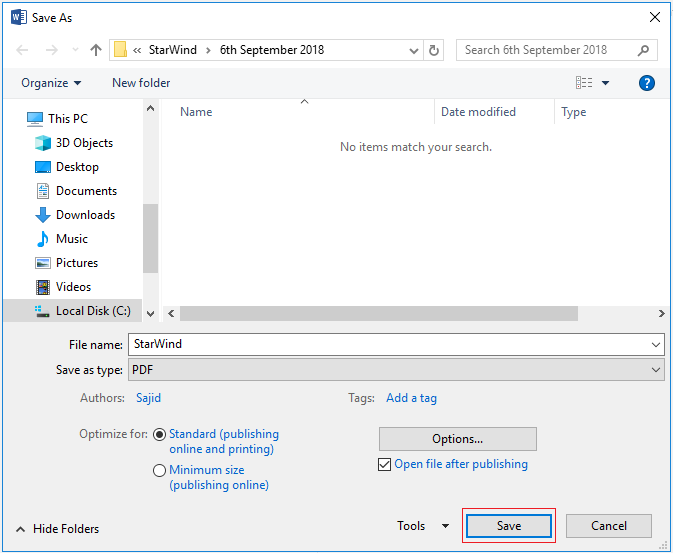 Now you can view your document as PDF as shown in the image below: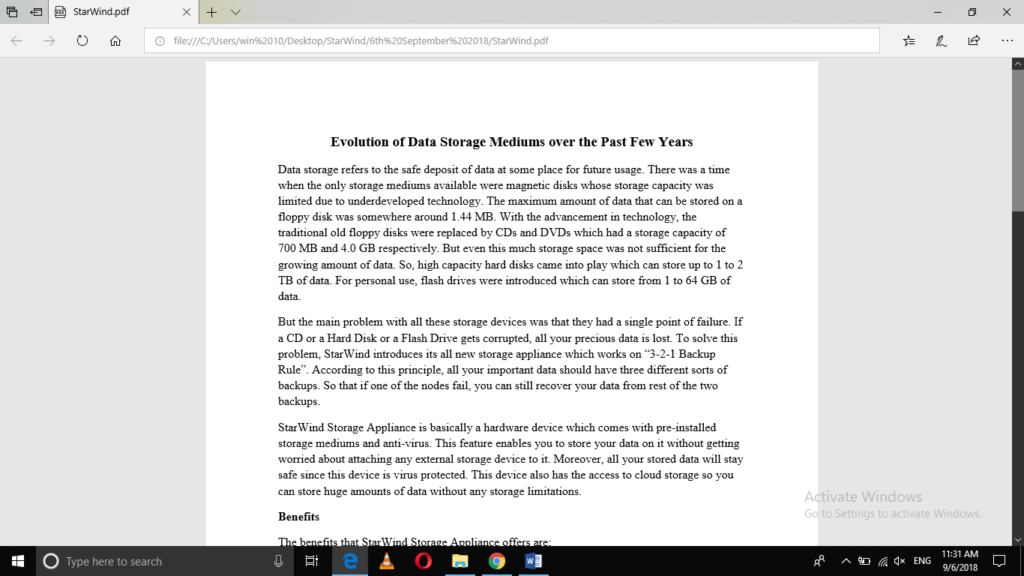 Conclusion
By following the steps described in this tutorial, you can convert any document whether it is in Microsoft Word, Excel, or PowerPoint format into PDF. As an alternative method, you can use the Microsoft PDF printer driver. PDF will enable you to share your documents conveniently. It increases the portability and security of your documents. It will remove any hindrance that might occur otherwise while printing your documents.