You can use capture image to create a reference image of a sysprepped Windows operating system and deploy it on your network. This tutorial will walk you through the steps to create a capture image from an existing boot image in Windows deployment services in Windows Server 2016.
Create a Windows Boot Image
Step 1. Right-click on your boot image and then click on Create Capture Image.
Step 2. Provide a capture image name, image description, file name and location where you would like to place this file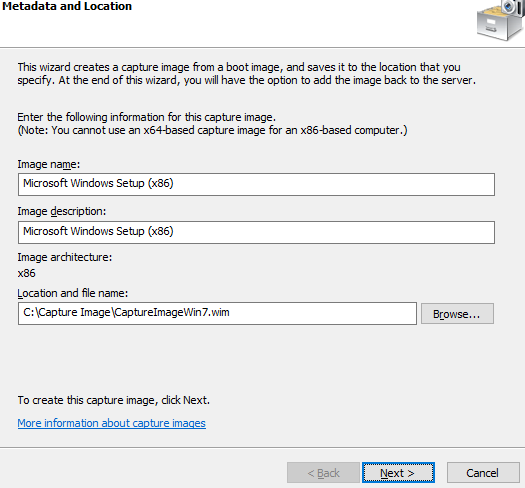 Step 3. Click Next.
Step 4. Wait for the wizard to be completed (This can take several minutes to complete, so be patient).
Step 5. When the operation is completed, enable 'Add image to the Windows Deployment Server now' checkbox and click on the Finish button.