The image backup feature in Windows 10 (and Windows 8.1) can be used to create a complete backup of your system, including the operating system, settings, applications, and your personal files.
The main advantage of this feature is that it can be used to restore a complete system in case of a software or hardware failure. The disadvantage is that you cannot use it to restore individual files.
This guide can be used to create a complete backup image of both Windows 10 and Windows 8.1.
Taking a Full Backup of a Windows 10 PC on an External Hard Drive
Step 1: Type 'Control Panel' in the search bar and then press <enter>.
Step 2: In System and Security, click "Save backup copies of your files with File History".
Step 3: Click on "System Image Backup" in the bottom left corner of the window.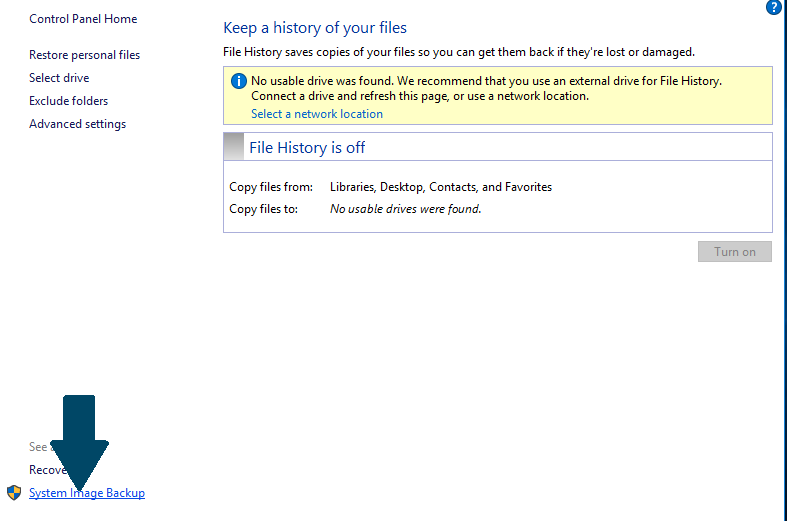 Step 4: Click on the button "Create a system image".
Step 5: Choose your hard drive and click Next.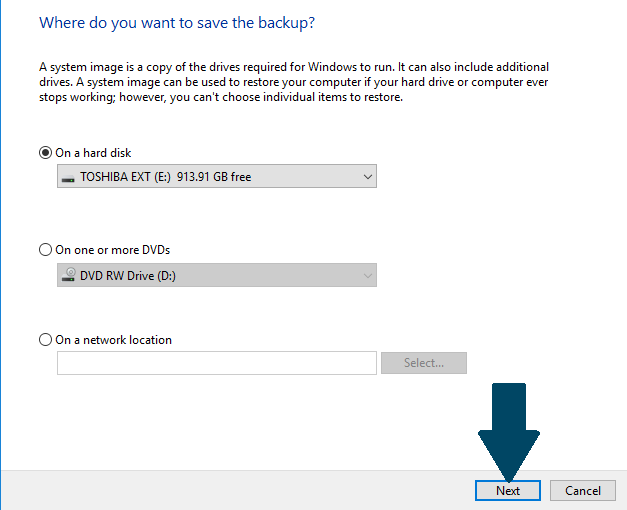 Step 6: Click "Start backup" to start the backup process.
The backup wizard could take from 10 minutes to several hours, depending on the amount of data that needs to be backed up and the speed of the harddisk.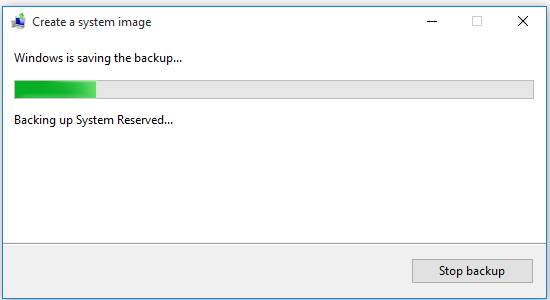 By following this guide, you created an easy to restore full-backup of your Windows PC in 6 steps.