Microsoft Edge browser saves the passwords that you enter in web sites. You can view those saved passwords with the help of the Credential Manager. It is a free program which is available in latest Windows 10 (may be in previous versions, I didn't check). This article is written to help you view any saved password in Edge browser.
View the Password Saved in Microsoft Edge Browser
Step 1. Type credential manager in task bar search box. The Credential Manager application will pop up, click on it.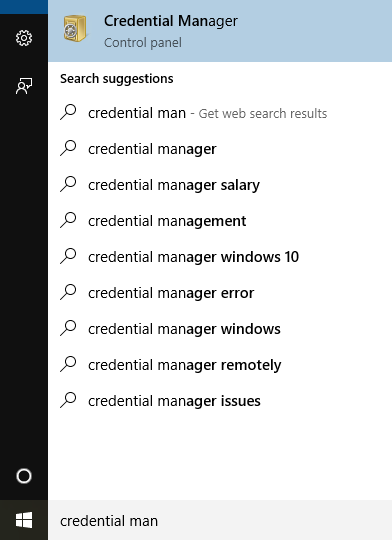 Step 2. Click Web Credentials. This will show all the URLs for which passwords are saved either in Windows Internet Explorer or Edge browser.
Step 3. Click on desired URL you want to view its password.
Step 4. Click on Show to view the password because by default Credential Manager doesn't show the password.
Step 5. Provide user name and password when you are prompted to do so. The password will be visible.