In this tutorial, I am going to explain how a Windows 10 Professional desktop can join a Windows Active Directory in 5 easy steps.
Prerequisites
These are the prerequisites of this tutorial:
Firewall is turned off.
Computer has a user-friendly name.
Date, time and timezone are correct.
Check your TCP/IP configuration and make sure IP addresses are correctly assigned.
Step 1: Go to Settings > System > About and then click Join a domain.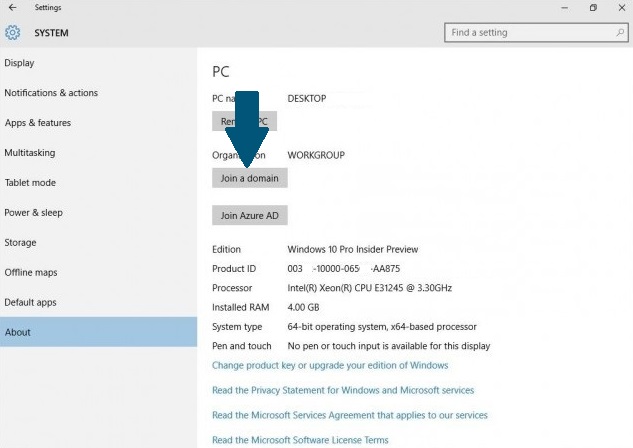 Step 2: Provide the domain name and click Next.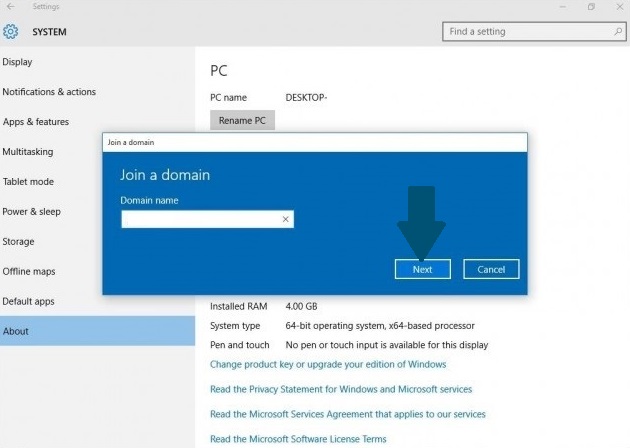 Step 3: Provide the user credentials with a permission to join domain and click OK.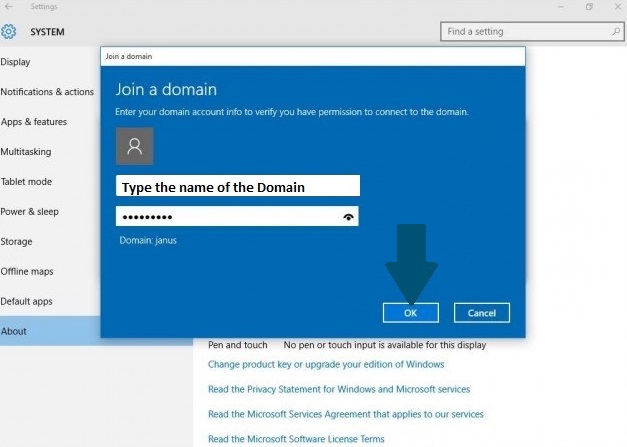 Step 4: Click Next.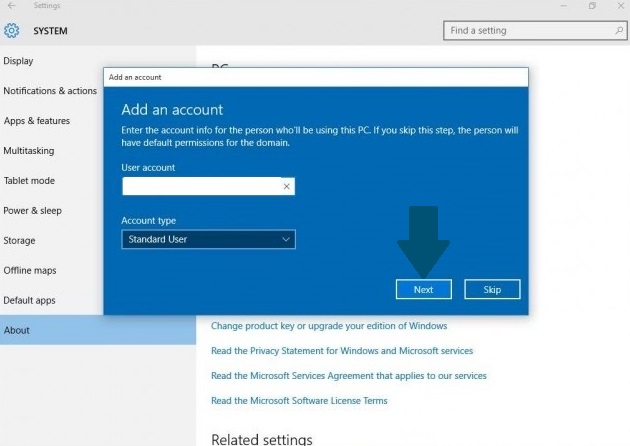 Step 5: Click Restart now to reboot the PC and changes can take effect. Enter your username and password provided by domain administrator to login after a successful reboot. Good luck!!