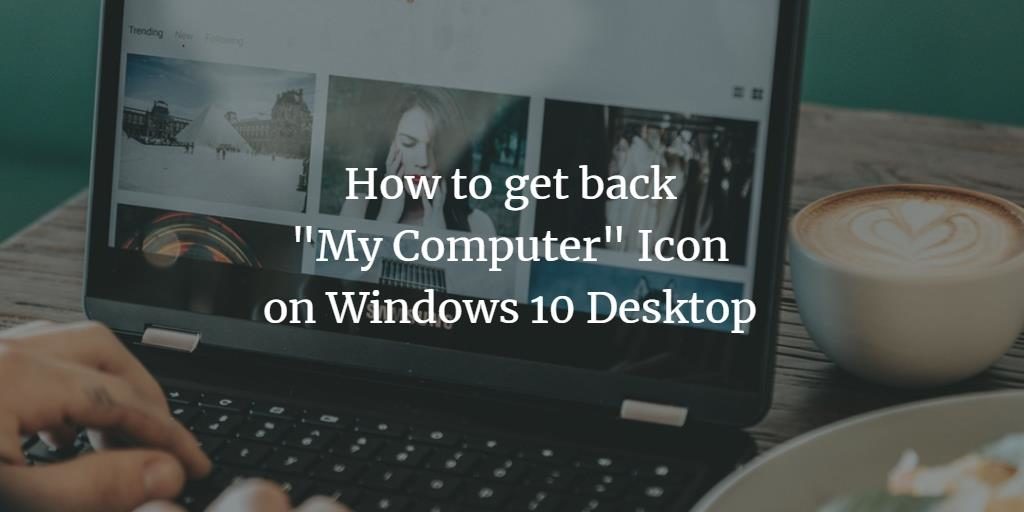 We know why you're here! Your good old "My Computer" icon is nowhere to be found and you're in panic mode. You need that icon back in its place right now. Fret not, because you can get it back on your desktop in no time. Where Windows 10 has introduced a lot of beneficial features for its users, it has also made some changes you might not be able to get used to that easily. Having the My Computer icon on your Desktop really helps in file navigation and the overall drive view. So there's no denying, icons like My Computer make life easy and convenient.
One thing you need to take note of is that Windows 10 has replaced the My Computer icon with This PC and you'll have to manually rename it to My Computer once you've added it back. So if you're getting nostalgic about your usual Windows experience, follow this guide to get back your normal.
Steps to restore the My Computer icon on your Desktop
Getting back your favorite and most used icon is pretty easy. You just have to tweak some Personalization settings. Just follow the simple steps below:
Step 1: You can open the Personalization settings in two ways. You can either right-click on your Desktop and open click on the Personalization option from the pop-up menu or you can launch Settings from the Start or Search menu and head over to Personalization.
Step 2: From the side-panel on the left, click on Themes.
Step 3: Under the Related Settings tab, click on Desktop icon settings.
Step 4: From the list of options provided to you in the Desktop icon settings window, click on Computer or any other icons you might want to add to your Desktop. *Note that you can also change the icon for your selection from this window.
Step 5: Click on Apply to save your modifications and then click on OK.
Step 6: Now head back to your Desktop. You'll be happy to find the This PC icon there. If you can't see it, simply right click on the empty space on your Desktop and click on View and then click on Show Desktop icons.
Step 7:  Right-click on the This PC icon and from the pop-up menu click on Rename.
Step 8: Type in "My Computer" and hit Enter.
That's it! You're done with adding back the My Computer icon on your Desktop.
Wrapping it up
If you've followed the above steps, you'll be laughing at how easy it was to get back you're my Computer icon on your Desktop. Windows 10 has always kept its users at the heart of every change they've made. Where some users prefer minimal Desktop, Windows still lets users to revert back to settings and features provided by Windows 10. Now you are free to navigate through files and what not by simply using the My Computer icon like you always did.