The screen-keyboard is a useful Windows feature on some occasions, e.g if you want to find out if it's the new keyboard's drivers that suddenly make your machine crash, or when you just need to unplug your keyboard for other reasons.
However it can happen that, if you turn on the screen-keyboard a few times on the login screen, it will stick to the desktop and open up every time you log in (be it a bug or adapted behavior). This is annoying if you just unplugged your keyboard to test stuff.
But fortunately we can turn that behavior off easily in the Control Panel:
Open it up and go to the Ease of Access section. Under Explore all settings, click on Use the computer without a mouse or keyboard: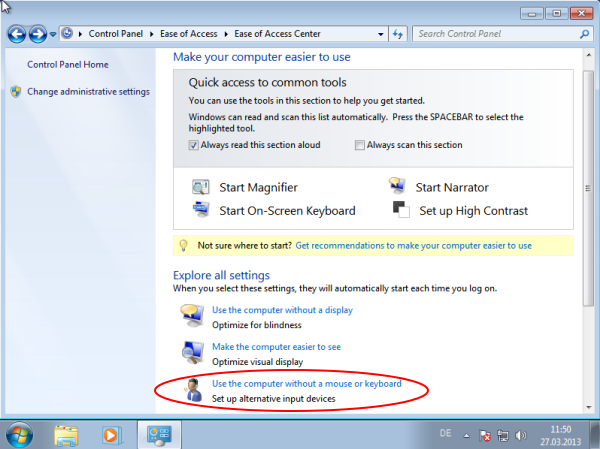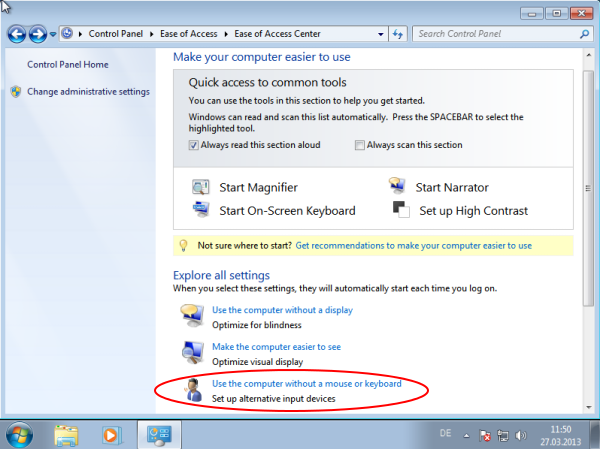 Now uncheck the Use On-Screen Keyboard check-box under Type using a pointing device: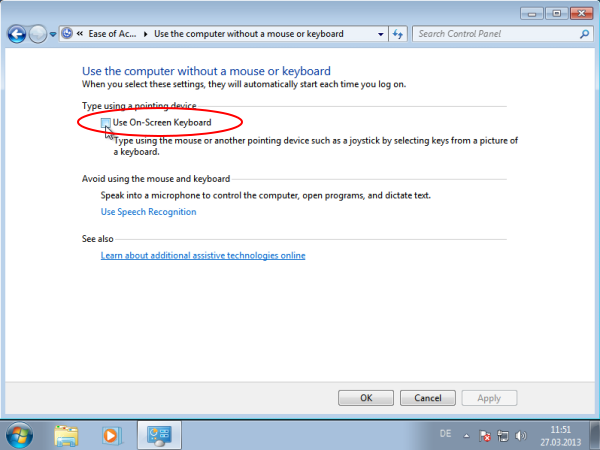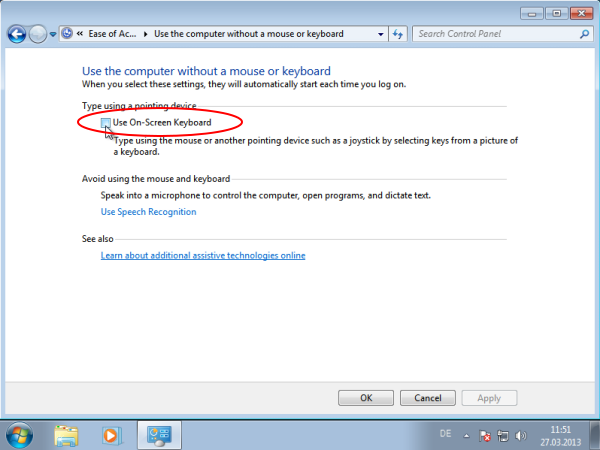 Click OK to save the settings and you're done!