Windows Server Backup is a feature (not a role) in Windows Server 2016. You need to install it before you can take a backup of your machine. This tutorial is written to show you how to install Windows Server Backup on Windows Server 2016.
Prerequisites
The administrator account has a strong password.
Latest updates are installed.
Firewall is turned off.
Static IP is configured.
Windows Server 2016 Backup
Step 1. Open Server Manager and click Add roles and features.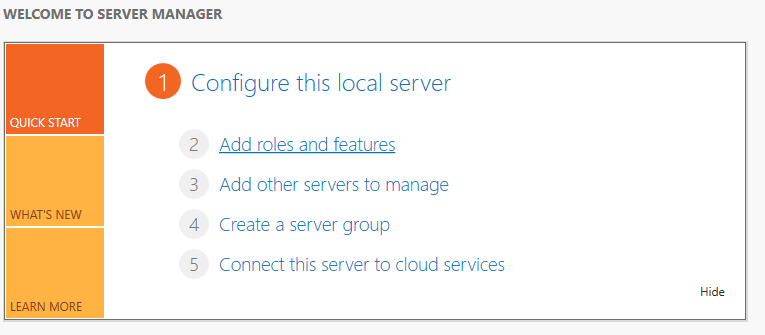 Step 2. Click Next.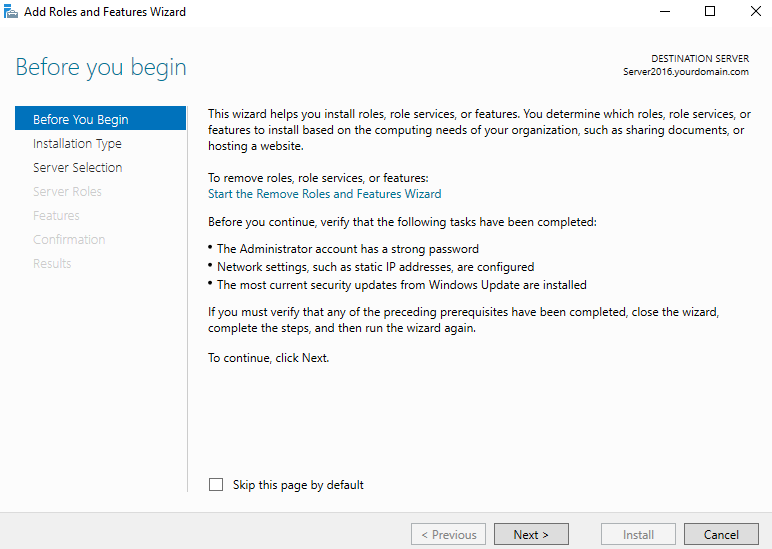 Step 3. Choose Role-based or feature-based installation and click Next.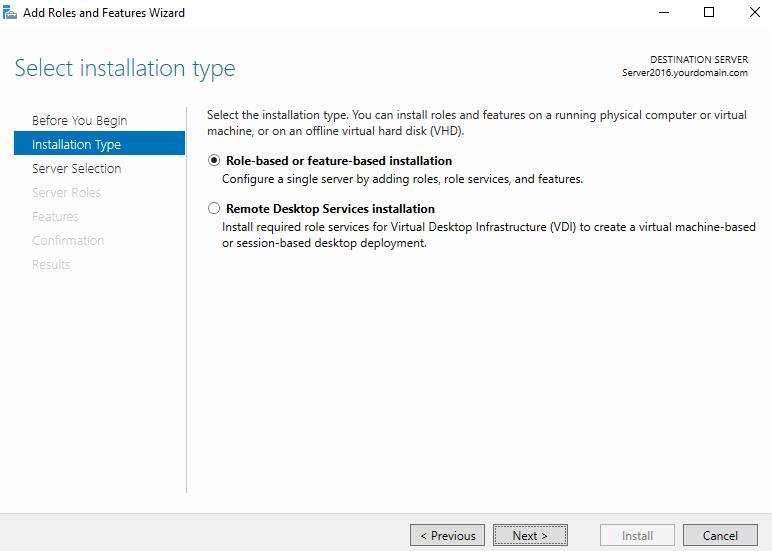 Step 4. Choose the desired server on which you want to install the image backup feature and click Next.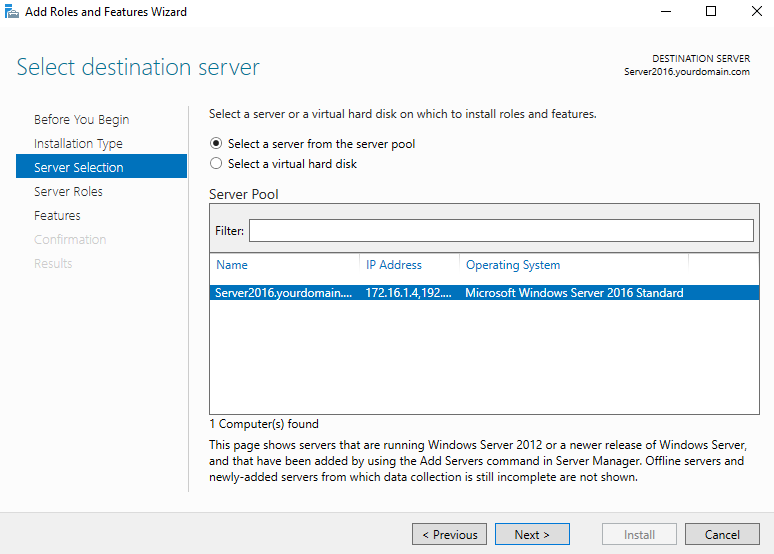 Step 5. Click Next.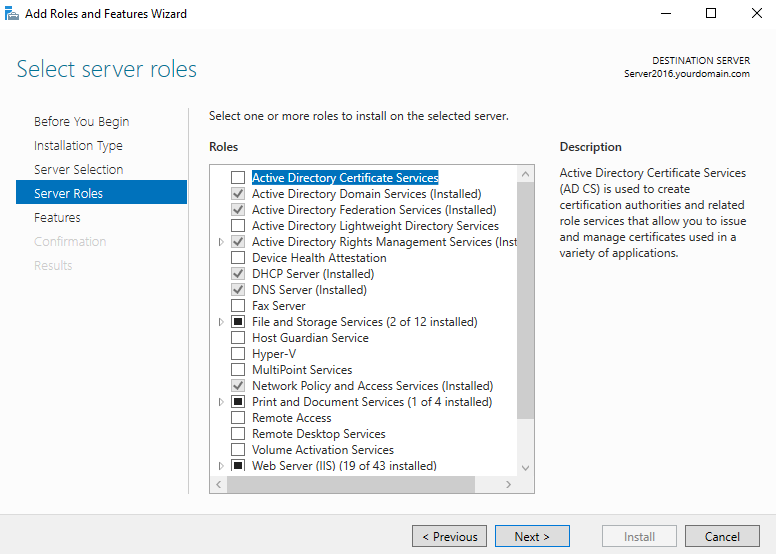 Step 6. Choose Windows Server Backup and click Next.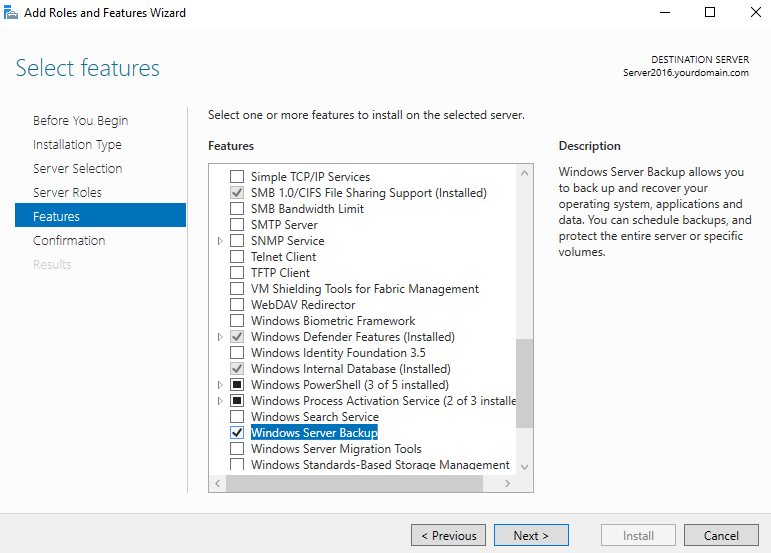 Step 7. Click Install.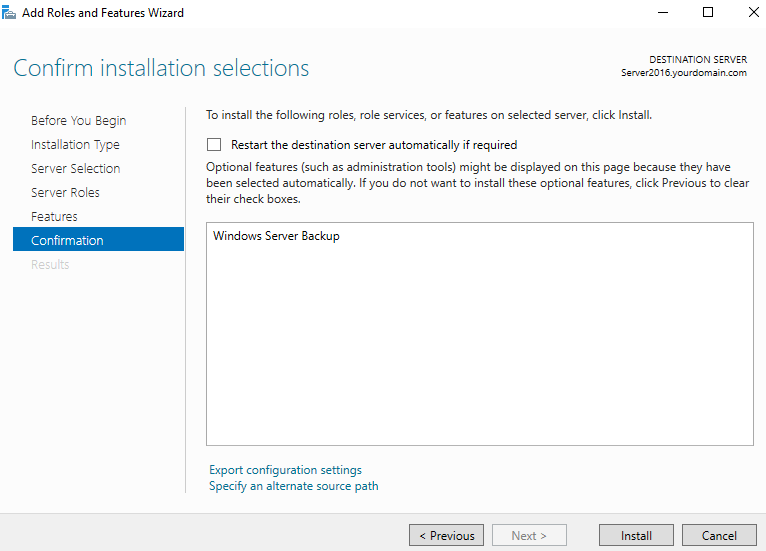 Step 8. Click Close when you are done.