Posts Tagged 'virtual'
Monday, March 11, 2013 posted by CSch
If you did not yet notice: There is a new feature in Windows 8 concerning disk images. Instead of using third-party software for it, you can now mount .iso files and more with a native Mount function. To access it, just right-click the image file in an explorer window and select Mount - or left-click the image and get there via the ribbon menu: after clicking it, select Manage from the Disc image tools menu point and click on Mount.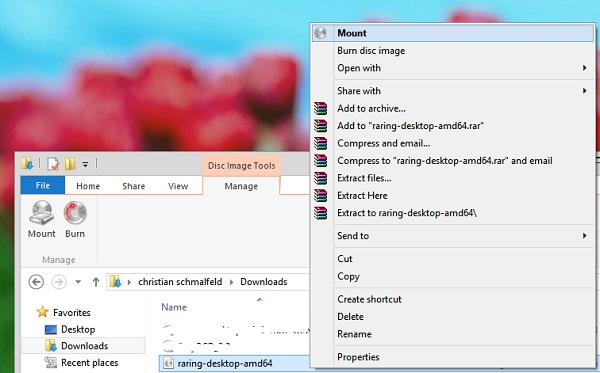 The disk image will then be mounted in a virtual disk drive (which will also be listed under My Computer) and you will be able to see all of its contents. To unmount the virtual drive again you can either do it with the ribbon menu just as before or just do it as you do for any other drive by right-clicking the drive and selecting Eject.
Monday, May 7, 2012 posted by CSch
If you try to install a Windows 7 system in a Virtualbox you will notice that there is no 3D support there - no feature of Aero works and the Desktop is shown in the Aero fallback mode without transparency.
But if you have the latest version of Virtualbox installed there is something you can do about that - experimental 3D support is now available with the help of a guest addition. To install it, open your virtual Windows 7 box and select Device > Install Guest Additions... to start:

Wait a second for the next window to pop up and click Run VBoxWindowsAdditions.exe: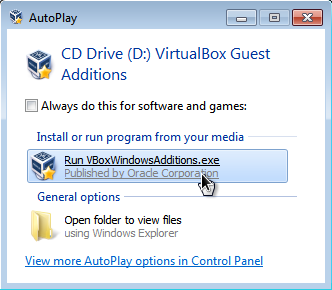 Follow the setup until you can choose what additions to install. Select Direct 3D support (experimental). As it says, it is experimental so you shouldn't use it on production systems - make sure to have backups made of everything important: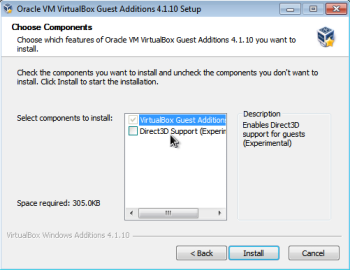 When the warning appears, don't click on Yes blindly - that will make you cancel the installation. Read instead and click on No: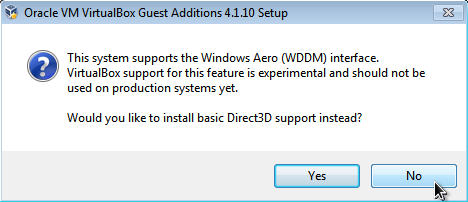 Follow the last steps of the installer and restart your machine to find Aero working. It may lag at times but that is what you would expect in a virtual machine with limited resources:

Tuesday, April 10, 2012 posted by CSch
Windows 8 introduces a new feature concerning disks and virtual drives: it is now possible to mount disk images via explorer without using third party applications such as Daemon Tools that create virtual disk drives to be able to use images without burning them on a CD or DVD first. The feature is really easy to find - just select the image in Windows explorer and click on Mount in the top navigation pane (Ribbon, if you have not altered it)...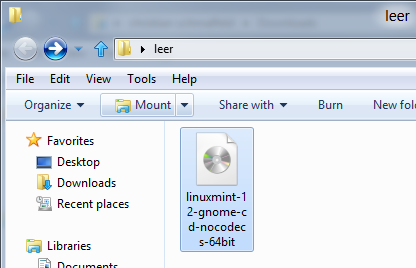 ... or just right-click the image and choose Mount: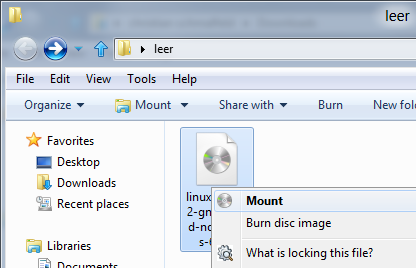 The image will then be mounted in a virtual drive which is accessible just like any other disks.