Posts Tagged 'play'
Friday, December 21, 2012 posted by CSch
Minecraft provides you with really good support on Linux. To be able to play, you need to download the .jar file from the official website first (you need that from the Minecraft for Linux / Other section: http://minecraft.net/download.
After you have it, you need to check if the java runtime environment is installed: open Synaptic Package Manager and search for the openjdk-7-jre package - if it isn't installed, install it now.
Head back to the downloaded minecraft.jar file. Right-click it and open the Properties. Go to the Permissions tab and check the Execute checkbox, close the window afterwards.
Now start minecraft by right-clicking the jar file again and selecting Open With >OpenJDK Java 7 Runtime - Enjoy Minecraft!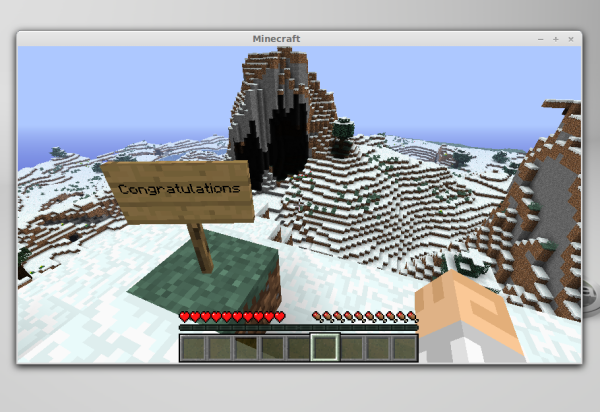 Tuesday, December 18, 2012 posted by CSch
Because Windows 8 now ships on a vast variety of hardware that doesn't always have a disk drive (e.g. touch devices), Microsoft decided not to include DVD codec in their new operating system to make it cheaper. This leads to the problem that devices that actually do have a disk drive cannot play DVDs out of the box: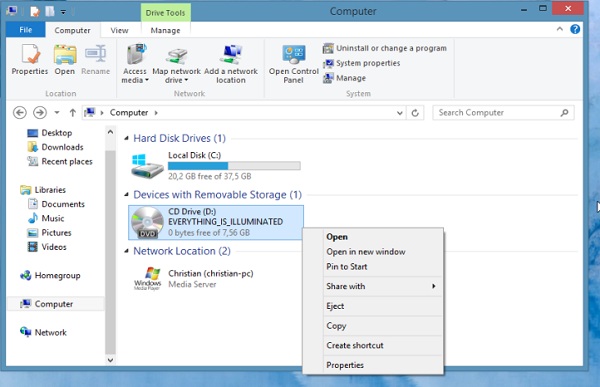 The easiest way to circumvent this problem is to install a third-party multimedia player that is able to play DVDs - for example the popular VideoLAN player (VLC Player) which is able to play nearly any multimedia format.
You can download it here.
After downloading the installer, double-click it and follow the instructions. Afterwards you can right-click the DVD again and open it with VLC: