The Windows 7 Firewall allows separate configurations by network. This feature makes it possible to configure different firewall rules for the home network , the networkwork or a public network and Windows will apply these rules automatically when the computer gets connected to a different network. To configure the firewall by network, click on Start > Control Panel > System and Security > Windows Firewall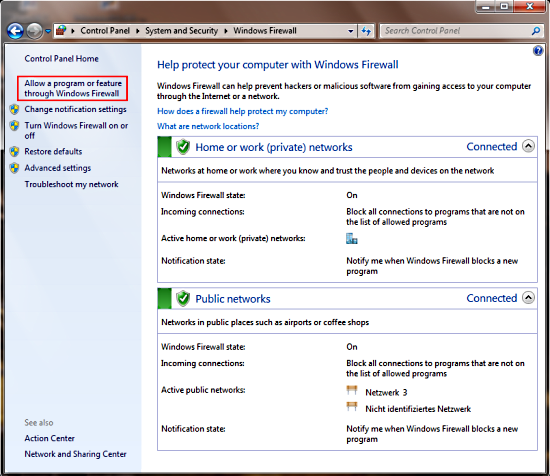 Then Click on "Allow a program or feature trough Windows Firewall" to get the list of open firewall ports for all configured networks.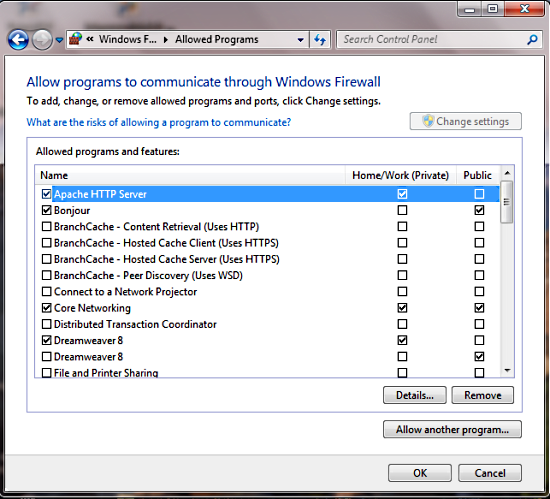 If the application that shall be able to connect to a specific network is listed there, then allow access by enabling the checkbox in the column of the network. If the application is not in the list, click on "Allow another program" and then select the program in the list that pops up.